Washington Task Force Suggests Making it Easier to Prosecute Killer Cops
Their recommendations would reform one of the most officer-friendly use-of-force policies in the country.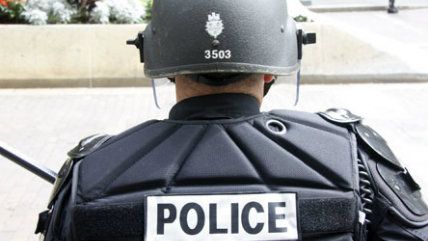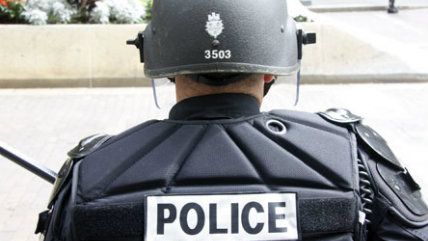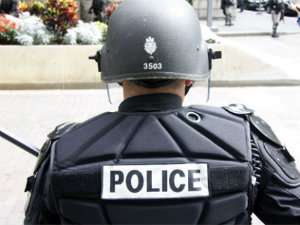 Pressure is building on Washington legislators to reform the state's laws governing the use of deadly force by police officers.
On Monday the Joint Legislative Taskforce on the Use of Deadly Force in Community Policing—which contains representatives from minority activists as well as policing associations—narrowly approved a recommendation to remove language that shields police officers from prosecution in shooting incidents where the cops are believed to have acted "without malice and on a good faith belief."
Washington's requirement that an officer's actions be shown as "malicious" is one of the most favorable in the nation to law enforcement personnel involved in deadly shootings, and has been widely condemned by both prosecutors and civil rights activists since its incorporation into law in 1986.
King County prosecutor Dan Satterburg—known to Reason readers as the man behind the so-called "biggest sex trafficking case of the year"—has said the need to prove malice is "an almost perfect defense." Seattle attorney and director of the American Civil Liberty Union's Center for Justice dubbed it a "virtual license to kill."
The numbers seem to agree with that position. In an investigative report, The Seattle Times found that, of the 213 fatal police encounters since 2004, only one has resulted in the prosecution of an officer for homicide. That case—stemming from the 2009 shooting of an allegedly drunk motorist in the back—ended in the officer's acquittal after the jury failed to find malice in the officer's actions.
A similar result came from the 2010 shooting of homeless man John T. Williams by Seattle police officer Ian Birk—a shooting Reason dubbed one of the worst police abuse cases of the year. Though the shooting was found by the Seattle Police Department to be unjustified—and Birk later resigned as a result—no charges were filed. Satterburg, the prosecutor assigned to the case, did not believe he could prove malice beyond a reasonable doubt.
To remedy this lack of accountability, the task force has proposed removing the malice language, and replacing it with a less exacting standard for prosecutors.
The change is opposed by law enforcement representatives, who voted against that recommendation, and suggested increasing funding for community outreach programs as an alternative.
Despite their opposition, the recommendation was able to pass out of the task force and will now head to Gov. Jay Inslee and the state legislature for consideration.
State Sen. David Frockt (D–Seattle), who sits on the Joint Legislative Taskforce, told The Seattle Times that he plans to draft a bill incorporating the recommendations, but that there's still a long a way to go in developing a consensus among state legislators for the proposed changes.