Texas Judge Tells Woman Given $3,500 Bond for Misdemeanors She's 'Job Security'
County sued for not caring whether defendants can pay high bails.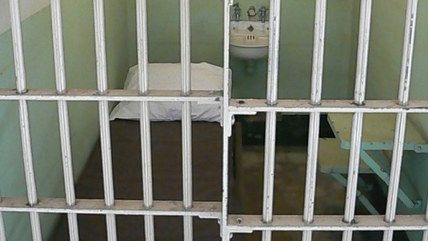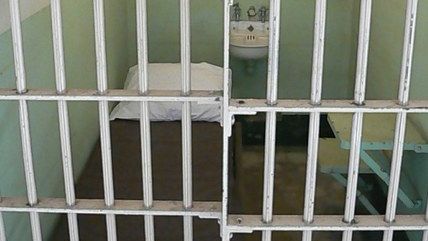 (Tim Pearce, Los Gatos via Foter.com / CC BY)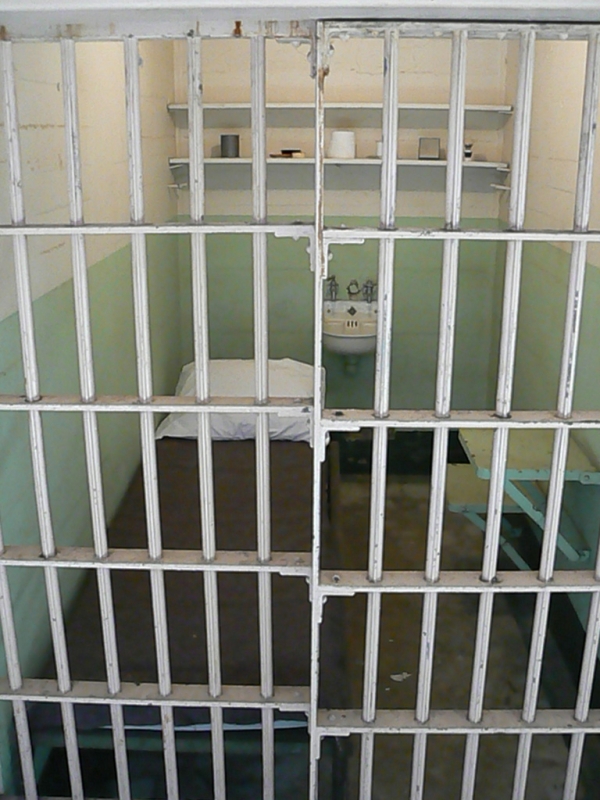 One Harris County Texas Magistrate doubled a woman's bail from $1,000 to $2,000 because she responded to his questions with "Yeah" instead of "yes." Another magistrate told a woman given a $3,500 bond for release over several vehicle violations (including driving without a license) that the fact she was caught up in this system of arrests and fines counted as "job security" for him.
These are cases progressive activist group the Texas Organizing Project gave to the Houston Press to highlight situations where judges are not considering the poverty of defendants and simply don't care whether they are able to pay for bail. The county is being sued for failing to consider whether defendants are able to afford bail in cases where they aren't flight risks. One lawsuit noted:
In Harris County, wealthier arrestees are released from custody almost immediately upon payment of money to the County. Arrestees who are too poor to purchase their release remain in jail because of their poverty. On any given night, over 500 people arrested for misdemeanors languish in the Harris County Jail because of a money bail that they cannot afford. Between 2009 and 2015, 55 human beings died in the Harris County Jail awaiting trial after being unable pay the amount of money demanded by the County for their release.

On behalf of the many other arrestees subjected to Harris County's unlawful and ongoing post-arrest wealth-based detention scheme, Plaintiffs challenge in this action the use of secured money bail to detain only the most impoverished of misdemeanor arrestees. Harris County's wealth-based pretrial detention system violates the Equal Protection and Due Process Clauses of the United States Constitution. It has no place in modern American law.
The examples of the cruel judges were provided just this week but the class action lawsuit goes back to earlier in the year. It's part of a push by many organizations targeting abusive bail practices in several states and counties that essentially create debtors' prisons.
This isn't the only suit in Texas. Earlier in the month the American Civil Liberties Union announced a class-action lawsuit against Santa Fe, Texas, for treating poor misdemeanor crime defendants as "job security" by trying to force money out of them or else sending them off to the cells.
The election did see one potential piece of good news for how states and counties deal with bail. In New Mexico, voters overwhelmingly approved a constitutional amendment reforming the bail system. Their system now specifically declares that defendants may not be "detained solely because of financial inability to post a money or property bond."
It will take some time to see whether the amendment is effective. The defendant must prove his or her indigence to the court itself, which would then rule whether the defendant is truly too poor to pay. Given the financial incentives that have driven this sort of behavior by judges, some might well be rather reluctant to look upon these requests charitably. The New Mexico Criminal Defense Lawyers Association supported the original draft of the amendment. Once the original text was changed to give the court itself the authority to determine a defendant's poverty, the association turned against it.
Earlier in the week, Attorney General Loretta Lynch called for an overhaul of local court systems to avoid treating the poor in this fashion. From the Washington Post:
"When we begin to treat defendants as cash registers, rather than citizens, we do more damage to the fabric of our institutions," Lynch told a crowd of judges, lawyers and law clerks gathered for an annual lecture at the U.S. District Court in Washington, a few blocks from the U.S. Capitol.
"We stain the sanctity of our laws. And we only tighten the shackles of those struggling to break the chains of poverty."
But Lynch will soon be making way for the Trump administration, and possibly Sen. Jeff Sessions (R-Ala.) will replace him. Sessions is awful on several civil liberty and criminal justice issues, as Anthony Fisher noted earlier in the week. I've previously noted how he's a supporter of civil asset forfeiture here and of unwarranted government surveillance here.
Oh, and a special side note to anybody from the Texas Organizing Project who might be reading this blog post: Supporting bail reform to keep poor people from rotting in debtors' prisons is a noble cause. But what's not a noble cause is at the same time lobbying San Antonio police to step up patrols in order to arrest drug dealers and prostitutes. You're contributing to the problem.