Californians Reject Condoms in Porn, Defeat Proposition 60
Proposition 60 was defeated 54 to 46 percent. Here's how the porn industry is reacting.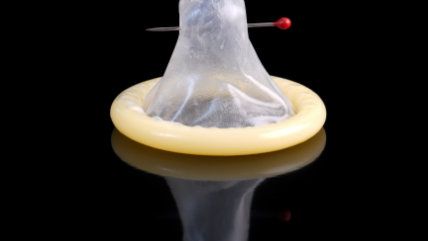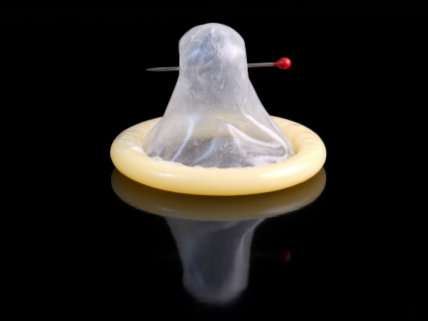 In a rare bright spot among 2016 election results, California's Proposition 60, which would have deputized citizens to sue porn stars for not wearing condoms, was soundly defeated Tuesday. With 96 percent of votes counted, around 54 percent of California voters have rejected the proposition and 46 percent supported it.
For background on the now-defeated ballot initiative, check out this post of mine from yesterday.
Here's how sex workers and other folks in the adult-film industry have been reacting to the news:
It appears that we've successfully defeated #Prop60. Thanks to @RealJuliaAnn, @tashareign @thejessicadrake & ALL who fought the good fight.

— Wicked (@WickedPictures) November 9, 2016
Prop 60 did NOT pass!!

Long live the cream pies & protection of personal info of industry workers!

— KINK ? KULT (@KinkKult) November 9, 2016
I'm so proud of my industry defeating Prop 60!! In other news, I'm really disgusted with my country treating this election like a joke.

— AJ Appleg?te (@AJsApplebooty) November 9, 2016
Thank you @EricPaulLeue @therealJuliaAnn @FSCArmy @Stefani_Special and everyone else for your time & effort to DEFEAT PROP 60!!!

— Delirious Hunter (@Delirious_xxx) November 9, 2016
I don't care that Donald Trump won all I care is that Prop 60 didn't pass in California and porn will stay alive.

— Alexa's Slave (@Alexas_bitchboy) November 9, 2016
Words can't express my gratitude toward @therealJuliaAnn &her time/energy invested in informing the public. She is the reason prop60 failed!

— Sara St. Clair (@SaraStClairxxx) November 9, 2016
Thanks everyone in this biz & out of it that came together to defeat Prop 60! We won this battle, but the war on XXX will ALWAYS be looming

— Missy Martinez (@MissyXMartinez) November 9, 2016
Looks like #prop60 isn't going to pass! Any other news we missed about people getting fucked without a condom?

— Brazzers (@Brazzers) November 9, 2016
#Prop60 win should show people just how much can be done with unity! We conquered big money, critics & the odds! You can make a difference!

— Don Juan DeMarko (@DonJuanDeMarko1) November 9, 2016
I know about the presidency, but #issue6 in Arkansas and #Prop60 here in Cali have me in tears!!!! What a time to be alive!!!

— g???g?? ????s (@xoGeorgiaJones) November 9, 2016
Congrats to all the sex workers who helped raise awareness and inspired people to get out and vote. You guys did it!!! #VoteNoProp60 #Prop60 pic.twitter.com/85CSoF2s6s

— Ava Savage (@MissAvaSavage) November 9, 2016
The #Trumpocalypse is upon us–YUCH! But it's great we beat #Prop60! THX @FSCArmy @RealJuliaAnn @SiouxsieQJames &more! #GoBonobos #NoProp60 pic.twitter.com/LjRaWyZL6h

— Dr. Susan Block (@drsuzy) November 9, 2016
Went to sleep for a bit, just woke up: 97% reporting, yes 46% no 54% WE FUCKING DID IT! #NoProp60 Presidential outcome sucks, but still…

— Dee Severe (@SevereSociety) November 9, 2016
Thank You, Thank You, THANK YOU!!!

To all California residents who voted #NoProp60 and all those that supported it,

Thank You!

— Evil Angel (@EvilAngelWeb) November 9, 2016