Massachusetts Becomes the Fifth State to Legalize Marijuana
Passage of Question 4 creates a pot-tolerant foothold in the Northeast.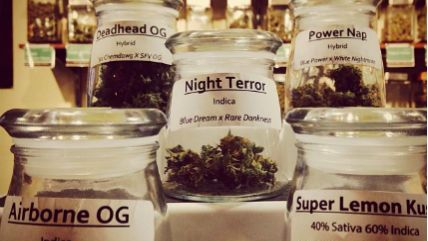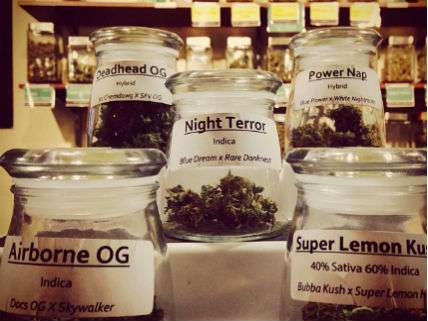 Today voters made Massachusetts the fifth state and the first in the Northeast to legalize marijuana for recreational use. With 65 percent of precincts reporting, the legalization initiative, Question 4, was favored by 53 percent of voters.
Question 4 eliminates state penalties for adults 21 or older who possess up to an ounce of marijuana in public (currently a civil offense punishable by a $100 fine) or share up to an ounce with other adults. It allows private possession of up to 10 ounces plus whatever is produced by up to six plants per person and 12 plants per household. Those provisions take effect on December 15.
The initiative creates a Cannabis Control Commission that is charged with licensing and regulating marijuana growers, testing facilities, edible manufacturers, and retailers. The commission is supposed to begin accepting applications for licenses by October 1, 2017, with preference given to operators of medical marijuana dispensaries until January 1, 2018.
Unlike the legalization initiatives passed in 2012 and 2014, Question 4 allows home delivery of marijuana products. It also breaks new ground by allowing consumption of cannabis on the premises of businesses that sell it, subject to regulation by the state and approval by local voters, while otherwise prohibiting consumption "in a public place."
Question 4 imposes a 3.75 percent state tax on marijuana sales, in addition to the standard sales tax of 6.25 percent. It allows local governments to add their own taxes of up to 2 percent.
Question 4 was opposed by Gov. Charlie Baker, a Republican, along with Attorney General Maura Healey and Boston Mayor Marty Walsh, both Democrats. Casino magnate Sheldon Adelson, a Republican mega-donor, was the leading financial supporter of the No on 4 campaign, which raised less than half as much as supporters of the initiative.
In 2008 Massachusetts voters approved marijuana de­criminalization by a margin of nearly 2 to 1, making possession of up to an ounce a civil offense punishable by a $100 fine. Four years later, a similarly large majority approved medical use of marijuana.