Florida Supreme Court Rules State Death Penalty Law is Unconstitutional
Florida was one of two states that allowed non-unanimous juries to recommend the death penalty. The state supreme court ruled that's unconstitutional.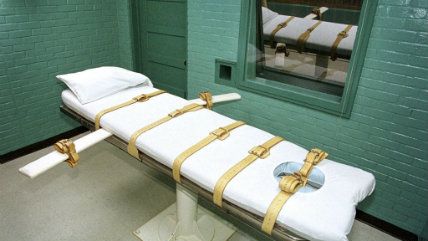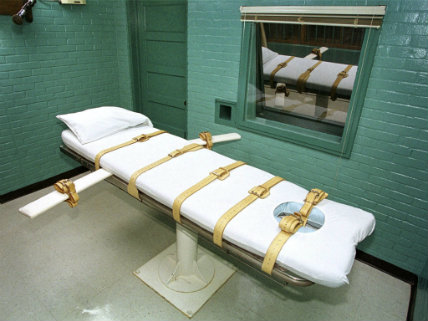 On Wednesday I wrote that the dwindling handful of counties that generate the majority of death penalty sentences in the U.S. were a "constitutional mess," citing a new report by the Harvard Law School's Fair Punishment Project that detailed prosecutorial misconduct, inadequate defense, and racial bias in those counties. Two days later, the researchers at the Fair Punishment Project must be feeling vindicated.
In two decisions issued Friday, the Florida Supreme Court ruled that the state's law allowing non-unanimous juries to recommend death penalty sentences is unconstitutional. The death row inmate who challenged the state law, Timothy Lee Hurst, will be given a new sentencing hearing.
The U.S. Supreme Court struck down Florida's death penalty law this January because it relied too heavily on determinations by judges, rather than juries. In response, state legislators rewrote the law, but the new law only required 10 out of 12 jurors to recommend the death penalty.
Alabama is the only other state that allows non-unanimous jury recommendations in death penalty cases. It also allows judges to override jury recommendations in capital cases. Delaware similarly allowed non-unanimous juries to impose capital punishment, but that state's high court struck down the law in August. According the Fair Punishment Project's findings, 89 percent of Florida and Alabama's death penalty sentences since 2010 have been decided by non-unanimous juries.
In a statement Friday, Harvard law professor and Fair Punishment Project co-founder Ron Sullivan said the Florida Supreme Court ruling "validates our concern about the constitutionality of these verdicts."
"Our latest research has shown that that non-unanimous jury verdicts can lead to the conviction of persons with intellectual disabilities, mental illnesses, and even those who are innocent," Sullivan said. "Eighty-six percent of cases from the four Florida outlier counties featured in our latest report that were decided on direct appeal between 2006 and 2015 were non-unanimous."
Of the 16 counties across the country that have issued at least five death penalty sentences since 2010, four were located in Florida. Florida prosecutors in the counties identified in the report issued lengthy statements to the The Tampa Bay Times on Wednesday disputing the Fair Punishment Project's findings:
"The group releasing this report opposes the death penalty, and its report is nothing more than a position paper to support its cause," [Hillsborough State Attorney Mark Ober] said. "It makes no attempt to be fair and balanced."

Pinellas-Pasco State Attorney Bernie McCabe called the study "intellectually dishonest."

"They use trigger words," McCabe said. "They use incendiary language."

The Fair Punishment Project placed Hillsborough and Pinellas among 16 counties in the nation that imposed five or more death sentences between 2010 and 2015, a finding it attributed to overzealous prosecutors, a lack of regard for mitigating factors like mental illness, and racial disparities.

"The number of murder cases in those five years. One death penalty per year? You know, I just don't see where that rose to the level of blood lust or whatever they're trying to say," McCabe said. "What I saw looked more like a position paper than an academic study."
The Fair Punishment Project study found, among other things, that Miami-Dade County in Florida had the second highest rate of prosecutorial misconduct out of the 16 counties it surveyed:
In 2012, Justice Barbara Pariente took the unusual step of writing a separate opinion in a death penalty case on direct appeal to the Florida Supreme Court to call attention to Miami-Dade prosecutor Abbe Rifkin's "flagrant violations" of conduct norms, mentioning that Rifkin performed "an imaginary script" of the young victim's thoughts before death, inappropriately accused the defense of misconduct, and told jurors that "recommending a life sentence would essentially be an easy way out." In the same year, the Florida Supreme Court reversed Wadada Delhall's death sentence after determining that a different Miami-Dade prosecutor's inappropriate remarks were "overkill." The court wrote that the prosecutor "appeared to be committed to winning a death recommendation rather than simply seeking justice." In 2016, the state Supreme Court reversed another defendant's death sentence because the prosecutor gave an "inflammatory, egregious, and legally improper closing argument."