Rape, Nude Catfighting, Prostitution… Your Fall Guide to Officer-Involved Sex Crimes in America
Three U.S. police units facing new, multi-officer sexual-misconduct allegations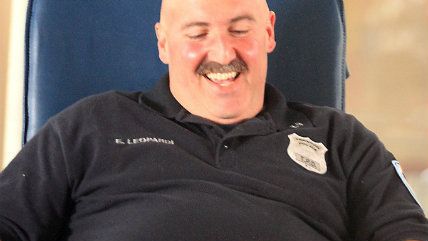 (Brian McCarthy/Facebook )
Throughout the summer, police officers from Oakland and nearby California cities continued to come under fire for misconduct connected to teenager Jasmine A., better known by her sex-work pseudonym "Celeste Guap." The scandal started to unfold after the suicide of Oakland officer Brendan O'Brien in September 2015 and has since led to suspensions, firings, and criminal charges for cops from several different Bay-Area agencies. But lest one think that situation is unique, let's take a peek at some other sexual-misconduct controversies brewing at U.S. law-enforcement agencies. Consider this a handy guide to officer-involved prostitution, coerced sex, and sexual assault at the start of autumn 2016.
Horry County: Officers Accused of Sexual Assault, Coercing Catfights
Four former Horry County, South Carolina, cops face criminal charges, including several related to sexual assault and inappropriate sexual conduct with female inmates, crime victims, and confidential informants.
Allen Large, a 27-year veteran of the Horry County Sheriff's Office, was recently indicted by a grand jury on five counts of criminal sexual conduct in the third degree, along with six counts of "misconduct in office" for allegedly failing to investigate cases. "The indictments allege that Large knowingly used coercion to engage in sexual battery with multiple victims and knowingly engaged in inappropriate relationships with victims of cases he was investigating," according to a statement from the state Attorney General's Office.
Large, who was fired by the county in July 2015, is also the subject of multiple civil lawsuits accusing him of activity such as sexual assaulting a woman who came to him to report a sexual assault, sexual harassment, and threatening to interfere with a woman's child-visitation rights if she wouldn't participate in nude "catfight" videos. One woman alleges that the "Horry County Police Department had actual knowledge of Detective Large's inappropriate actions and/or propensity to harm female victims of crime, as other victims of sexual assault had reported his conduct prior to May of 2015," but did not act. Large denies most of the allegations, but admitted to suggesting the nude fighting videos and filming some such videos at his home.
Horry County officer Luke Green was indicted for inappropriate sexual contact with a suspect during a prostitution arrest and the same with a confidential police informant. Both he and Large will be arraigned October 4, along with colleagues Daryl Williams and Todd Cox, who are accused of official misconduct for failing to investigate crime reports. Another Horry County cop, Chris Peterson, was not arrested but was fired last summer for alleged texting and "inappropriate conduct" with a woman who filed a police report.
Newly sworn-in Horry County Police Chief Joe Hill said last week that "the four indictments that came down are the only indictments that are coming down — that investigation is wrapping up, it's done."
Meanwhile… another South Carolina police head, Winnsboro Department of Public Safety Cheif Freddie Lorick Sr., was arrested over the weekend in an undercover prostitution sting conducted by Columbia Police. During the arrest, Lorick suffered unspecified medical issues and was taken to a hospital for treatment.
Trenton, New Jersey: Woman Alleges Sex at K-9 Facility With Officer Who Shot Himself
On September 21, New Jersey police officer Ed Leopardi was found shot to death in what would later be pronounced a suicide. A longtime veteran of the Trenton Police Department, Leopardi was also a Franklin Township Committee-member, the town's former mayor, and a married father of three who spent his spare time coaching Little League and serving as a volunteer firefighter. After his death, the Mercer County Prosecutor's Office would reveal that Leopardi was under investigation for activity with a sex worker at a Trenton police K-9 training facility.
Obviously, there's some coercion involved in any situation where someone solicits activity from you which they could also throw you in jail for. That being said, it's unclear whether the woman alleges assault by Leopardi, being paid by him for sex, being explicitly threatened, or what specifically. The woman who made the allegations against Leopardi, after being arrested in September, reportedly claims to have had sex with five other officers at the K-9 training facility.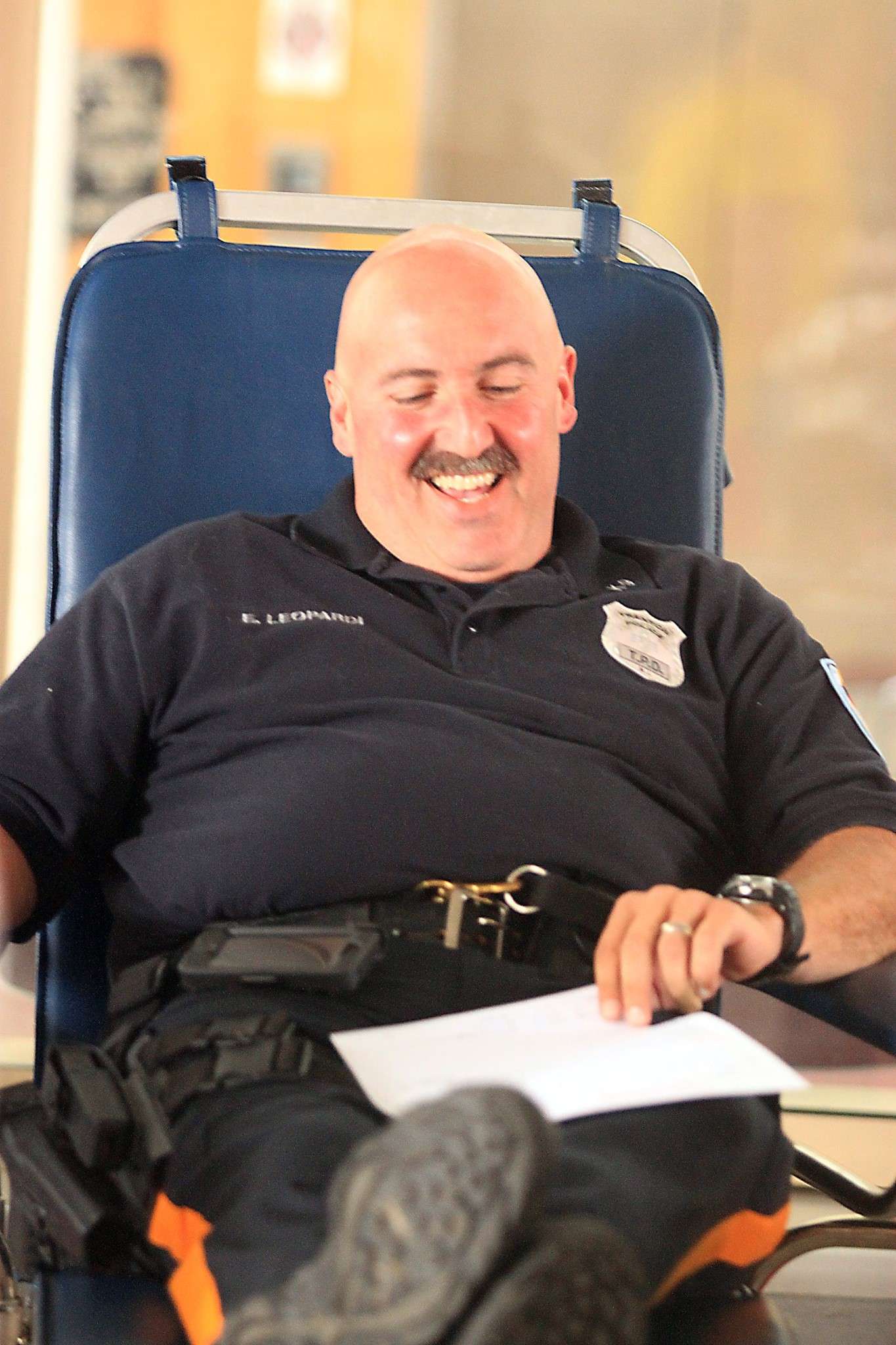 Citing unnamed "police sources," the Trentonian reported that Leopardi "had anal sex" with the woman "then allegedly wiped his penis on the headquarters' curtains." The paper said the curtains and seat cushions at the facility were being tested for DNA evidence, as was Leopardi's police truck.
The Mercer County Prosecutor's Office did not respond to my request for comment Monday.
Meanwhile… in Leopardi's home county of Gloucester, the prosecutor's office is busy investigating it's own officer prostitution scandal. Police there recently arrested Greenwich Township officer William H. Dick III for misconduct and witness tampering, after he allegedly paid a woman for sex while he was on duty and, after she reported it, approached her and pressured her to recant. Dick, who has been with the department for 13 years, was suspended without pay for now and is scheduled to appear in court October 27.
Columbus, Ohio: Solicitation Slaps on the Wrist
In Columbus, Ohio, multiple officer with the city police force have been under investigation for prostitution. The first, five-year Columbus police veteran Bobby Schoolcraft, was arrested in February 2016, following allegations by a sex worker who reported him to police after being arrested on drug charges. Schoolcraft admitted to paying the woman for sex, and pleaded no contest to misdemeanor solicitation. He was fined $250 and sentenced to attend anti-prostitution classes, and was suspended from work for 15 days but is now back with the Columbus Police Department (CPD).
Two more CPD officers were also accused of soliciting prostitution recently, with one admitting to it. He faces no charges because the statute-of-limitations had passed and remains with the department; the other investigation is ongoing.
The sex-worker Schoolcraft solicited expressed outrage to 10TV that police officers faces no punishment for engaging in the same activity they arrested people for. "They're out here (having sex with) prostitutes then they turn around and take them to jail," she said. "That's disgusting and ridiculous and you should all be ashamed. … I don't think they should be able to go back to work, arresting girls for the same crimes they committed."
Meanwhile… Columbus cops have been quite busy arresting sex workers for selling sex and sex buyers for engaging in the same activity its own officers admitted to. As of August, Columbus police had arrested at least 370 men for solicitation charges, describing it as a blow against "sex trafficking."