Body Cam Footage of Police Shooting of 6-Year-Old Released
The cops have been indicted for murder. Both have been the subject of previous civil suits, and one was previously indicted for aggravated rape.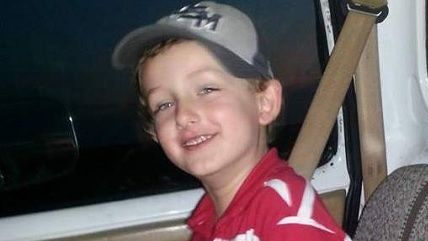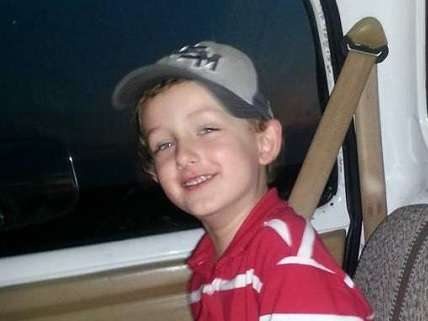 Footage of the fatal police shooting of 6-year-old Jeremy Mardis in Louisiana in September 2015 at the end of a police pursuit was released this week as part of the evidentiary hearing—two of the cops involved were indicted on murder charges for the killing. You can watch the video below.
Michael Edmonson, the superintendent of Louisiana State Police, called the footage "the most disturbing thing I've seen."
The marshals who shot at the car say they were unaware that a 6-year-old was in the car. CNN reports that the chase started when the marshals "witnessed an argument between a man and his girlfriend in front of a local bar."
Both marshals also had previous records, with one of them having been indicted for aggravated rape and both named in a number of civil suits alleging a range of misconduct. The defense lawyer for at least one officer insists there will not be enough evidence to convict his client for the killing.
Police appear to have never provided an official reason for the chase in the first place, and the boy's father, Christopher Few, was never charged in relation to any alleged wrongdoing that may have caused police to start the chase. CNN also reported that Few and one of the officers who killed his son had a previous relationship that investigators are proving.
While both marshals were indicted relatively quickly, the case, which involves white victims and non-white cops, illustrates the dangers of treating police violence as a problem purely or overwhelmingly about racial bias. Had Few not had his six-year-old in the car and the marshals managed to kill him, can there be much doubt that they would have fabricated a cause for the shooting if not for the entire interaction? Even with the six-year-old in the car, had police managed to kill the boy and the father, it's unlikely the case would have went to trial, as police would have been free to fabricate a story.
The seemingly unchecked power police officers have to initiate interactions and to control the investigation in the aftermath of violence, along with a nearly total lack of accountability and transparency in many jurisdictions thanks to local laws, state laws, and often union contracts as well, means anyone can become a potential victim of police.
Prosecutors say the presence of body camera footage facilitated the indictment. Watch it below: