California Passes Law That Could Make Getting Any Autographed Book or Art in the State Very Difficult [UPDATED]
In an alleged attempt to stop sports memorabilia fraud, onerous paperwork and privacy-violating requirements now attached to any autographed item sold for over $5.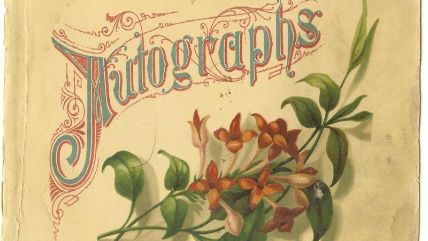 California Gov. Jerry Brown signed into law this month Assembly Bill 1570, masquerading as some light consumer protection, expanding an existing law that applied just to sports memorabilia to all autographed items. It could if fully enforced squash, among other things, the practice of author book events in the state.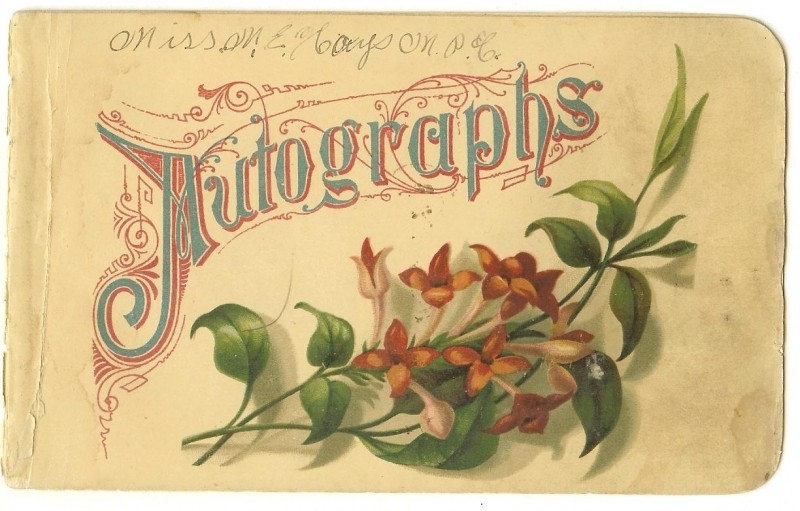 The bill, in its own language, demands that "all autographed items" in the state sold by a dealer (defined as "a person who is in the business of selling or offering for sale collectibles in or from this state, or a person who by his or her occupation holds himself or herself out as having knowledge or skill peculiar to collectibles") for more than $5 (that's five) come with a signed, dated, in at least 10-point boldfaced type "certificate of authenticity to the consumer at the time of sale."
That certificate cannot be generic pre-printed boilerplate paperwork, but must:
1) Describe the collectible and specify the name of the personality who autographed it; (2) Either specify the purchase price and date of sale or be accompanied by a separate invoice setting forth that information. (3) Contain an express warranty, which shall be conclusively presumed to be part of the bargain, of the authenticity of the collectible….(4) Specify whether the collectible is offered as one of a limited edition and, if so, specify (A) how the collectible and edition are numbered and (B) the size of the edition and the size of any prior or anticipated future edition, if known…"
Wait, there's more. This certificate, which the dealer must now by law keep a stored copy of for at least seven years from sale, must also:
(5) Indicate whether the dealer is surety bonded or is otherwise insured to protect the consumer against errors and omissions of the dealer and, if bonded or insured, provide proof thereof; (6) Indicate the last four digits of the dealer's resale certificate number from the State Board of Equalization; (7) Indicate whether the item was autographed in the presence of the dealer and specify the date and location of, and the name of a witness to, the autograph signing; (8) Indicate whether the item was obtained or purchased from a third party. If so, indicate the name and address of this third party; (9) Include an identifying serial number that corresponds to an identifying number printed on the collectible item, if any. The serial number shall also be printed on the sales receipt. If the sales receipt is printed electronically, the dealer may manually write the serial number on the receipt."
Such sellers of autographed items must also:
at the location where the collectible is offered for sale and in close proximity to the collectible merchandise, [display] a conspicuous sign that reads as follows:
"SALE OF AUTOGRAPHED MEMORABILIA: AS REQUIRED BY LAW, A DEALER WHO SELLS TO A CONSUMER ANY MEMORABILIA DESCRIBED AS BEING AUTOGRAPHED MUST PROVIDE A WRITTEN CERTIFICATE OF AUTHENTICITY AT THE TIME OF SALE. THIS DEALER MAY BE SURETY BONDED OR OTHERWISE INSURED TO ENSURE THE AUTHENTICITY OF ANY COLLECTIBLE SOLD BY THIS DEALER."
Exempted are pawnbrokers, online sales sites (though not the dealers using the sites), and the actual human doing the autographing if he's also the person selling the item.
Various state booksellers are pretty steamed about this, for the onerous paperwork requirements it places on the totally innocent and popular practice of selling signed books, and of hosting events in which autographed books are made and sold, either then or later.
Brian Hibbs of the store Comix Experience in San Francisco noted in an open letter to Assemblyman David Chu that "I assume that the intention of the bill was to help combat fraudulent 'autograph mills' for collectibles, but because it is written so broadly, the actual real world consequences of this bill will likely be devastating for thousands of legitimate California-based Book and Comic Book stores."
Why? As Hibbs explains, they like to do "dozens of author events each year" in which "we have authors sign all of our inventory which we then sell strictly for cover price as a bonus for our customers."
Hibbs believes, and I think this is a perfectly reasonable complaint, "To have to generate and track individual 'Certificates of Authenticity' for each and every book (let alone trying to identify potentially hundreds of existing items in our inventory) would make already break-even business even less tenable."
Hibbs is very worried about the huge liability the law creates for book sellers, since the law provides that someone who sues a bookseller for violating this law
". . . shall be entitled to recover, in addition to actual damages, a civil penalty in an amount equal to 10 times actual damages, plus court costs, reasonable attorney's fees, interest, and expert witness fees, if applicable, incurred by the consumer in the action. The court, in its discretion, may award additional damages based on the egregiousness of the dealer's conduct." (Civil Code, section 1739.7 (g))
"Ten times! That seems rather draconian, and I think it could very well lead to professional frivolous lawsuits to shake down legitimate California businesses," Hibbs wrote. "Independent booksellers were not dragging their heels on this – I believe that most of my peers have absolutely no idea whatsoever that this law is on the books," Hibbs notes. (Why would they? Unless they are reading this.)
Eureka Books in Eureka, California, also has publicly noted the damage this silly law could cause them and other sellers of autographed books, or even greeting cards by local artists as they do:
Each year, we sell more than a thousand books signed by local authors, every one of these will need to have an accompanying COA. In odd-numbered years, we sell books for the Humboldt County Children's Book Author Festival. In 2015, we sold 1605 signed books to benefit the festival. That's 1605 COAs, to be filed and stored for seven years.
And recall, they cannot by law be generic.
At Eureka Books, we probably have a couple of thousand signed books in stock. Under this law, we now have to reveal where they came from. I am quite certain that no one who has sold us books wants that information made public on a COA that can end up on eBay or elsewhere on the Internet.

This was a well meaning law, aimed at forgery mills. But it hits thousands of legitimate businesses, invades the privacy of consumers, and will put a damper on art and book sales in California. If you are a California book collector, art collector, or simply someone who might sell something signed and don't want your name and address attached to the item, please contact your state legislators.
Scott Brown of Eureka Books points out that art dealers should also be up in arms, since the law as written requires the person a dealer sells a signed item to to be informed about who he bought it from:
This is both an invasion of privacy and represents a danger to the seller as the COA provides a literal map for potential thieves. Auction houses, such as Bonhams, PBA Galleries, Clars, Heritage, Christies, and Sotheby's would also find it difficult to sell signed items of any kind after this law goes into effect.
Brown spells out the deleterious possibilities of that requirement:
every signed item in our inventories would now require certificates of authenticity bearing the name of the person from whom we acquired the item.

Can I put their name and address on the COA without their permission, since it is now required by law? Or do I need to ask, and what happens to the items for which the seller declines to have that information made public? Do I have to discard tens of thousands of dollars in signed inventory to protect the privacy of my sources? The problem for art galleries could easily reach into the millions of dollars.
And those running trade shows where old books or art might be sold, bear this in mind from the law:
Whenever a promoter arranges or organizes a trade show featuring collectibles and autograph signings, the promoter shall notify, in writing, any dealer who has agreed to purchase or rent space in this trade show what the promoter will do if any laws of this state are violated, including the fact that law enforcement officials will be contacted when those laws are violated. This notice shall be delivered to the dealer, at his or her registered place of business, at the time the agreement to purchase space in the trade show is made. The following language shall be included in each notice:

"As a vendor at this collectibles trade show, you are a professional representative of this hobby. As a result, you will be required to follow the laws of this state, including laws regarding the sale and display of collectibles, as defined in Section 1739.7 of the Civil Code, forged and counterfeit collectibles and autographs, and mint and limited edition collectibles. If you do not obey the laws, you may be evicted from this trade show, be reported to law enforcement, and be held liable for a civil penalty of 10 times the amount of damages."
Slight disclosure: as an author of four books whose essays and reporting have been anthologized in around 10 more books, who has done around 10 bookstore event signings in the state of California for books I've written or contributed to, my own interests could be harmed by any attempt to actually enforce the letter of this law.
Heidi McDonald at the invaluable Comics Beat site also wrote about the dangers the law poses to signed comic books today.
Hat tip: Jackie Estrada.
UPDATE A legislative source who asked not to be named as he is not officially deputized with the job of explaining things to the media tells me today that in his opinion of both the intent and the precise language of the bill, the sort of book dealers complaining about this should stop worrying: that the law is both not intended to apply to them and by the letter of it would not be interpreted as such.
The word he points to that he thinks absolves them? At 1739.7 (a) (4)(A) the definition of "Dealer" has an extra word than its definition in the text atop the bill, from which I directly quoted above, saying that a dealer "means a person who is principally in the business of selling or offering for sale collectibles."
With that word "principally," this source believes that a book dealer who only sells a few, some, or at any rate a small percentage of his total sales, autographed items (which is what "collectibles" means in the letter of this law) is not apt to be considered to have to obey this law and its onerous paperwork requirements.
This source admits that the art market, where nearly everything they sell is "autographed"/signed, might be different, but says that it was certainly not intended to affect them and that. unlike the book dealers, no one from that world seems worried so far or expects the law to apply to them. (Though I see nothing in the letter of it that would exclude them, and most of them are unequivocally "principally" in the business of selling autographed/signed things.)