Baltimore Man Calls 911, Gets Beaten To Death By Responding Cops
Tawan Boyd-scared, confused, and intoxicated-had called police for help. He died three days later.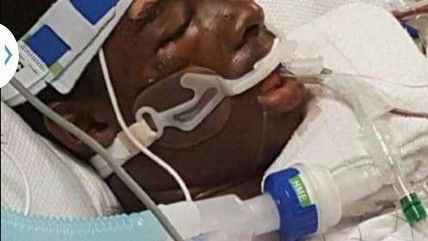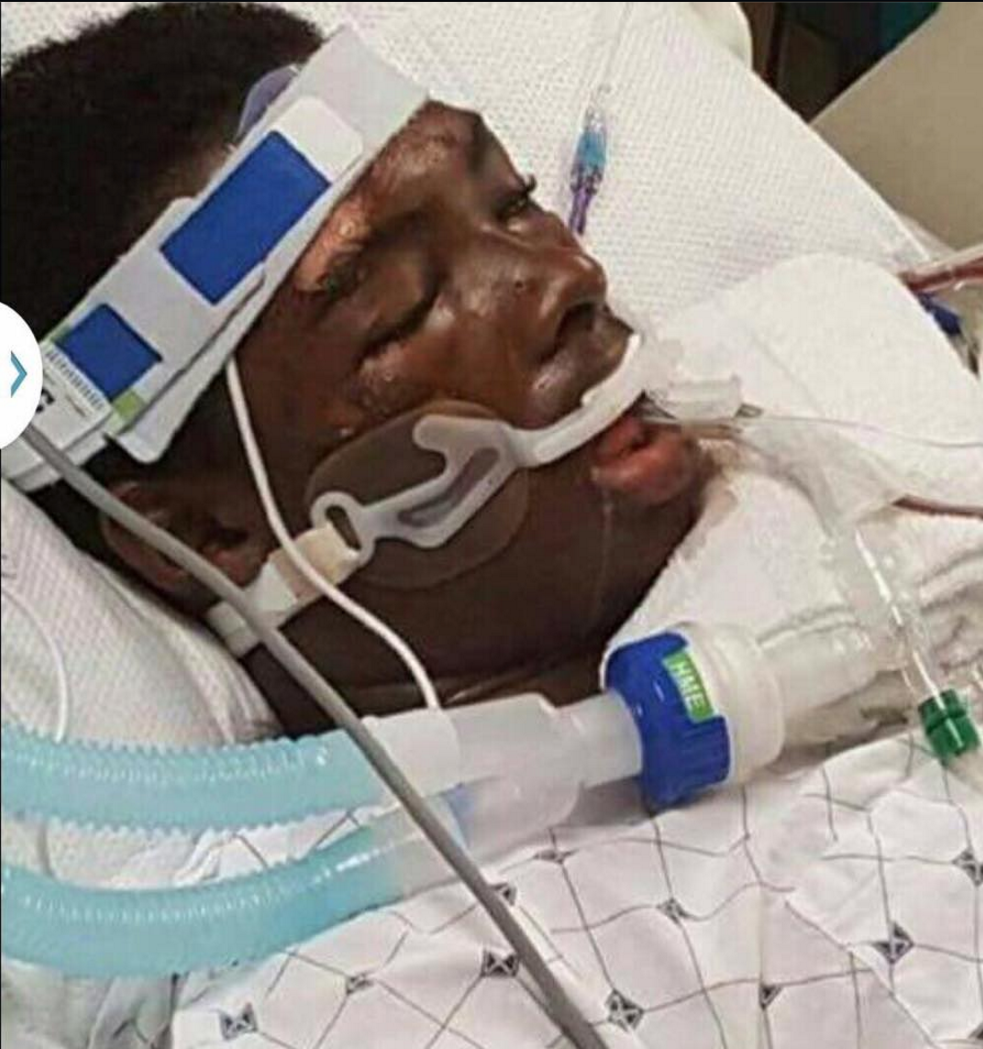 Tawan Boyd, a 21-year-old Baltimore man, called 911 last week in a frightened and intoxicated state. His girlfriend, Deona Styron—the mother of his 3-year-old son and pregnant with their second child—was heard by the dispatcher as saying "Tell them hurry up!"
When police arrived at Boyd's house, Boyd told officers that his girlfriend had gotten him intoxicated, and begged them to go into the house to search for someone who he believed was secretly recording him. According to a police report, Boyd was "sweating heavily and appeared to be confused and paranoid," and that "it was obvious" that Boyd was under the influence of a narcotic and/or suffering." Styron admitted to police that Boyd had been drinking alcohol and smoking marijuana, but couldn't explain why he suddenly started acting so "crazy."
Officers attempted to calm Boyd and take him for emergency treatment, but when those efforts failed, they grabbed him to place him in custody. The police report indicates Boyd flailed and kicked "while trying to stand" and grabbed an officer "leaving an abrasion" on one side of his neck. In response, Officer Bowman "delivered two closed fist strikes to the suspect's face with his right fist" and finally subdued Boyd with his body weight.
Boyd's family lawyer, Latoya Francis-Williams told The Guardian that officers "were supposed to be there to get him to the nearest healthcare facility," but she says witnesses saw Officer Bowman "really started wailing on Mr Boyd, meaning Mr Boyd was on the ground in a prone position and Bowman sat on him, almost straddled his back, and put his left arm under Boyd's neck and pulled his head up in a choking fashion." Francis-Williams added that witnesses say Boyd had been screaming, "Stop, stop, I can't breathe," until he eventually started "kind of foaming at the mouth or spitting and his body goes limp."
After lying in intensive care for three days, Boyd died last Wednesday, according to WJZ-TV. An autopsy revealing the cause of death could take up to a month to complete, and both the Baltimore police and fire departments are conducting investigations into the incident. WJZ also reports none of the police involved were wearing body cameras, nor have any been placed on administrative leave.
The police report concludes with the issuing of a warrant for Boyd's arrest on charges of resisting arrest and second degree simple assault on police. Read it below: