No Body Cam From Cop Who Killed Keith Scott Because He Didn't Turn It On
Most fatal police shootings since Charlotte rolled out body cameras have not been recorded on them.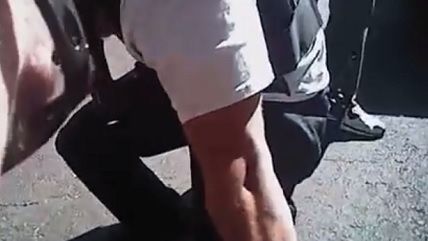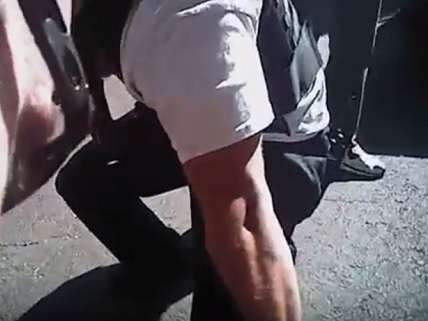 The police officer who shot and killed Keith Scott in a controversial police interaction last Tuesday in Charlotte, N.C., reportedly did not turn on his body camera at the beginning of the interaction, as required by department policy, but only after the shooting occurred.
Such a failure to adhere to policy ought to be a fireable offense. Back in 2013, I argued for zero tolerance for cops. Cops who don't abide by policies in incidents that end in police shootings are unlikely to abide by other policies, so terminating officers who ignore or break departmental policies may get rid of problem cops before they become a fatal problem.
Charlotte rolled out body cameras a year ago, and body cameras are being rolled out around the country, in large part a response to police brutality becoming a prominent national issue. In the first eight months of Charlotte's body camera program, only one in four police shootings were caught on body camera.
Protesters in Charlotte, meanwhile, are attending a city council meeting today to call on the mayor and police chief to resign over their handling of the Keith Scott shooting and aftermath. They should work also toward the dismantling of the police unions that work to create a climate that protects bad cops from accountability. A law removing body cameras from the category of public documents subject to open records laws was touted by the executive director of the North Carolina Republican party as being supported by every law enforcement association in the state. It also passed the state legislature with overwhelming bipartisan support.