Jailing of Rape Victim Could Spur Criminal-Justice Reform in Texas
Outrage over the handling of a Harris County rape case could lead to reform in the state's witness-detention processes.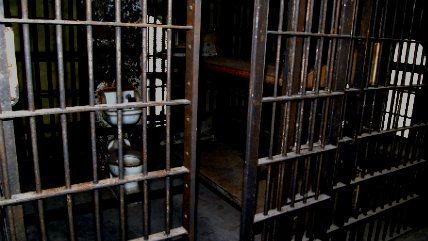 Texas may get a revision to its witness detention laws after a Harris County rape victim was held in jail for nearly a month, including over Christmas, because prosecutors worried she may not testify against her attacker unless forced to. The attacker, Keith Hendricks, was ultimately convicted and sentenced to life in prison. The victim, "Jenny," went on to file a federal lawsuit against Harris County. According to the lawsuit, Jenny—who suffers from mental health issues—was jailed for 27 days after an emotional breakdown on the witness stand made prosecutors doubt she would return to court.
While confined, Jenny was held in a general-population facility where she was attacked and given a black eye by another inmate, had an altercation with a jail guard, and was regularly refused psychiatric medication, her lawsuit claims.
The case has spurred Texas state Sens. Joan Huffman (R-Houston) and John Whitmire (D-Houston) to push for reforms to witness attachment orders, the process by which witnesses may be jailed prior to in-court testimony. Such orders, officially known as writs of attachment, are "a rarely used, but extremely vital tool for attorneys to ensure the testimony of a witness," said Huffman. Yet they "should only be used when there is no other way to hear testimony that is critical to public safety or in the best interest of the public" and only in a way that assures witnesses' rights are protected.
The way Jenny was treated "shocks your conscious," Whitmire told Houston's Channel 2 News. He and Huffman pledged to introduce legislation reforming the attachment process when the state legislature convenes again until January 2017. The legislation will insist that any witness subject to an attachment order has access to a court-appointed attorney.
Meanwhile, Harris County District Attorney Devon Anderson defended the district's decision to jail a rape victim for weeks. In a video statement, she asked: "How were we to assume that a homeless, mentally ill victim of an aggravated sex assault would return to testify at the trial of her rapist when that victim was going through a life-threatening mental health crisis and had expressed her intention not to testify?"
But Jenny's lawyer, Sean Buckley, said the DA's statement is false and Jenny was never homeless. "She has to know that is [a] false statement because her investigators were the ones who went there to pick Jenny up at her apartment and bring her to Houston to testify," Buckley told Channel 2 news reporter Jace Larson this week. "Now that I know the district attorney's office is willing to lie to the public about the facts of this case, I've got to protect my client. I'll be sending out subpoenas for their emails and phone records." Buckley alleges that the attachment order used to hold Jenny was improperly obtained, and prosecutors should be charged with committing official oppression.