Pennsylvania Legalizes Industrial Hemp
You still need a permit to grow it, though.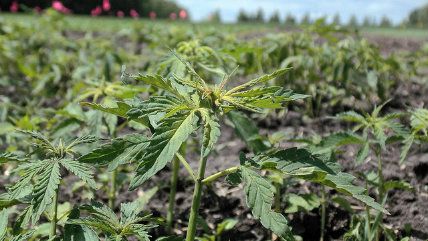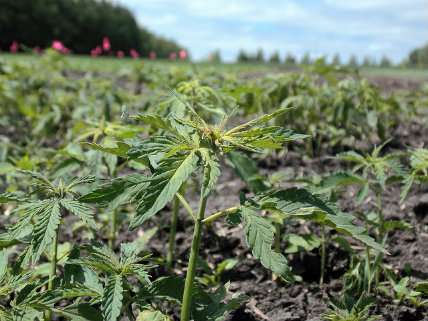 Farmers and freedom lovers in the Keystone State have reason to celebrate: Pennsylvania legalized industrial hemp Wednesday.
The new law gives individuals the right to farm and sell the plant, but with some strings attached: Interested parties have to register through an agricultural pilot program and are subject to regulations proffered by a newly created Hemp Research Board.
The legislation also allows colleges and universities to produce hemp for research purposes.
Democratic Gov. Tom Wolf said in a statement he believes legalizing the crop is a smart move that he expects to bring economic gains. The hemp plant can be used to make various products, including paper, clothing, food, and cosmetics.
"The U.S. industrial hemp industry has been estimated at over $500 million in annual retail sales and is still growing," Wolf said. "Supporting this industry in Pennsylvania is a smart investment in the commonwealth's economy."
Hemp is not legal throughout the country. The plant—a different variety of the cannabis species—is indistinguishable in appearance from marijuana. Hemp plants contain much less of the psychoactive substance THC than pot plants do. But because of their similarities, hemp and marijuana have been lumped together by the federal government.
The Marihuana Tax Act of 1937 prohibited both plants, which are categorized identically under the Controlled Substances Act. While that hasn't changed, universities and other institutions can now grow industrial hemp for research purposes in states where it is legal thanks to the 2014 Farm Bill. (As Baylen Linnekin wrote at the time, that was one of the few bright spots of an otherwise lousy law).
State Rep. Russ Diamond, who sponsored the Pennsylvania legislation, said in a press release that industrial hemp has been misidentified for years. "Industrial hemp is safely grown worldwide and used in a wide variety of consumer products, from automobile dashboards to clothing," he said. "It is not a drug and does not produce a high. Rather, it is an environmentally friendly, durable fiber with high profit margins."
A 2015 Congressional Research Service report found that while hemp production in the United States does face a series of obstacles—including the ever-present possibility of a crackdown by the Drug Enforcement Agency—growing demand for hemp-based products makes it a potentially valuable crop for farmers.
In addition to industrial hemp, Pennsylvania earlier this year legalized medical marijuana. You can read more about that here.