Cruz Vs. Trump Continues, Attacker in Nice Had Accomplices, Alleged Terror Plot Against Olympics Stopped: P.M. Links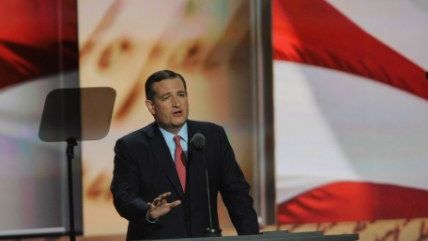 (John Roca, PacificCoastNews/Newscom)
John Roca, PacificCoastNews/Newscom

Sen. Ted Cruz's refusal to endorse Donald Trump as the GOP nominee continues to dominate the political media cycle even as Trump prepares to give his acceptance speech this evening.

PayPal co-founder Peter Thiel's speech tonight at the Republican convention will mention that he's "proudly gay" and will warn the party against fighting "unnecessary culture wars" CNN has been told.
A French prosecutor says that the truck driver who killed more than 80 people in Nice was not some lone wolf, had accomplices, and had planned the attack for months.
Ten people have been arrested in Brazil for allegedly attempting to organize a terror plot against the upcoming Olympics.
Trump says that if NATO countries want the United States military to help defend them, they better start shelling out more of their own money.
The Department of Justice will attempt to stop health insurance companies Anthem and Cigna from merging and also Aetna and Humana from merging.
Roger Ailes is out at Fox News. For real this time.
Follow us on Facebook and Twitter, and don't forget to sign up for Reason's daily updates for more content.