How Local Anti-Violence Activists Brought the Alton Sterling Shooting Video to the Public
A group founded by a former gang member brought transparency to the shooting after officers' body cams "fell off."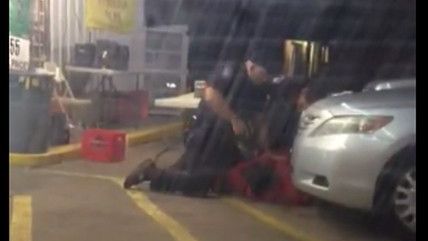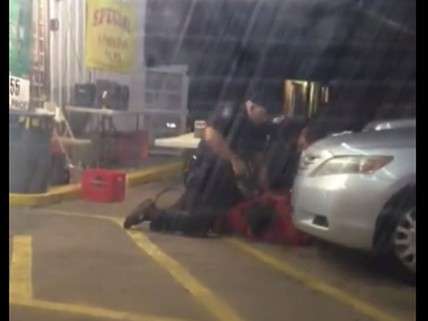 The initial video of Alton Sterling's shooting — which began to go viral shortly after being uploaded to the internet late Tuesday — was not shot by random bystanders who happened upon the scene, but rather by members of Stop the Killing, a Louisiana-based group of activists whose mission is "To stop the violence and senseless killings in our communities," according to their website. 
The group's founder, Arthur "Silky Slim" Reed, is a former gang member who writes in his bio that he spent "12 years bouncing between gang life and prison" before finding his calling as an anti-violence activist, youth counselor, radio host, and filmmaker who creates work "geared to expose violence and senseless killings in communities throughout America."
Reed's group has access to police scanners, and as a practice, heads to scenes of potential violence, sometimes capturing murders on video and using the footage in documentaries geared at scaring young people straight from the potential allure of a life of crime.
In an interview with the Washington Post, Reed says members of Stop the Killing heard a call on their scanner which led them to the fateful scene of Sterling's shooting:
Early Tuesday morning, members of his team — he wouldn't say who, nor confirm he was present, citing safety concerns — filmed the fatal shooting of Alton Sterling outside the Triple S Food Mart. After police did not immediately release any footage of the shooting, Reed and his team uploaded the video to Facebook and Instagram at about 5 p.m. Tuesday.

'We see a great injustice, and we wanted it to be known," Reed said. "We're forcefully seeking justice. This is a civil rights movement, and this is the continuation of same struggle that black people have been going through for so many years."

By uploading the video, Reed could ensure that people would know exactly what happened.
Reed also told the Post that his group does not normally release violent footage to the public over social media, but that he felt compelled to do so in this case because "This is our third killing here in Baton Rouge by the police department."
The officers involved with Sterling's death — Blane Salamoni and Howie Lake — were both wearing body cameras, but both claim their cams "fell off" during the altercation. If not for the footage shot by Stop the Killing members, as well as the cell phone footage released by Triple S Food Mart owner Abdullah Muflahi, the public would have only the police version of events to go by. This is why maximum transparency, ideally provided by both the public and the police, is necessary to properly adjudicate tragedies like this.
Read more of Reason's coverage of the goverment's War on Cameras here.