Denver Man Sues, Says He Was Pressured To Confess To Murder at 14
Lawrence Rubin Montoya served more than 13 years in prison before his conviction was overturned.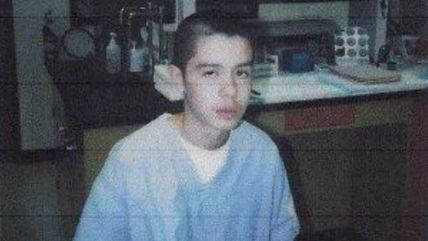 (Lawrence Rubin Montoya in 2000, U.S. District Court)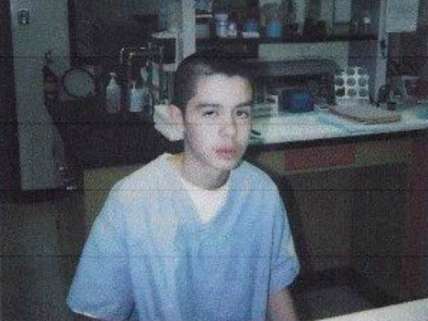 Thirteen years, seven months, and thirteen days: That is the time Lawrence Rubin Montoya spent in prison for a crime he did not commit.
Montoya was sentenced to life in prison in November 2000 for allegedly murdering a Denver school teacher, despite no evidence linking him to the crime. Montoya was 14 years old at the time of the murder. In June 2014, his conviction was overturned thanks to DNA retesting of evidence.
Now, the 31-year-old is suing the city of Denver and members of the city's police department in federal court for $30 million, citing the interrogation procedures used on him and failures by the district attorney's office to investigate Montoya's innocence. His lawyers are requesting a trial by jury.
On January 1, 2000, Emily Johnson was found beaten and barely breathing in her backyard. She had been assaulted by Nicholas Martinez, Luke Anaya, and Lloyd Martinez shortly after arriving home the previous night from a New Year's Eve party. Johnson's Lexus was then stolen by the group.
During the attack, Montoya was asleep at his girlfriend's house. It was not until the afternoon of January 1 that he interacted with anyone involved in the assault, when Nicholas Martinez picked up Montoya and several others in the stolen Lexus.
Montoya was introduced to Martinez by Montoya's cousin, who was also riding in the car—the first and only time he and Martinez interacted. 
Not a single witness or suspect who talked to Denver detectives implicated Montoya in Johnson's death or the stealing of the Lexus, and there was no physical evidence tying him to the attack except for his fingerprints on one of the car's doors.
Regardless, Montoya was taken to the Denver Police Department Headquarters on January 10, at which point detectives tried to connect him to the act. As the lawsuit filed by Montoya's lawyers states:
During the course of the more than two and a half hour interrogation, Lawrence was coerced and intimidated by Defendants who used, among other techniques known to cause false confessions including false evidence ploy, manipulation, minimization, threats, false promises and other coercive tactics such as, cornering Lawrence against the wall in his chair, getting in his face, banging on the table, yelling at him, standing over him, telling him he is not going home, telling him he is going to prison for life, telling him he should be afraid, and telling him to say goodbye to his mother.
Montoya denied being at Johnson's home or stealing her car 65 times before finally confessing. That statement, given under duress, was the basis for the "probable cause" of his arrest.
According to the lawsuit, one detective shown in the interrogation video knew Montoya was not being honest when he confessed:
Defendant Jonathan Priest suggests he knows Lawrence is lying, yet nonetheless, his statements are used later as the sole basis for probable cause to arrest: "?[w]e are here busting our butts to save your ass and all you are giving us is this song and dance and bullshit story. It's getting old. You're giving us what you think we want to hear. You don't have a fucking clue what we can prove. Your ass is hanging out big time. You should think about what is going to happen because we know what is going to happen."
Montoya was sentenced to life in prison in November 2000 as a minor. As his lawyers point out in the lawsuit, he was subjected to cruel treatment while serving his sentence. He was threatened with rape and molestation and placed in solitary confinement. He's suffered from severe mental distress stemming from his unjust prosecution and false imprisonment.
Moreover, although Montoya continued to profess his innocence, the Denver District Attorney's Office refused to conduct any further DNA testing. It took a court order to force the test, which led to the conviction being overturned. Yet the district attorney still argued against letting Montoya free, claiming he acted as a lookout during the 2000 assault, which goes against the original charges against him.
Montoya was bullied into giving a confession for a crime he did not commit. A fair and functioning justice system would have given him due process to prove his innocence. Instead, he was victimized himself—arrested without probable cause and abused while in custody, a clear violation of his constitutional rights. His teenage and early adult years are gone, and the same justice system that failed him 16 years ago is now responsible for deciding whether he deserves compensation.