Raleigh City Council Fails To Approve Airbnb Regulations
The proposal would have blocked residents from renting out their entire home.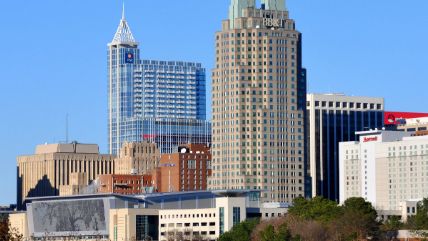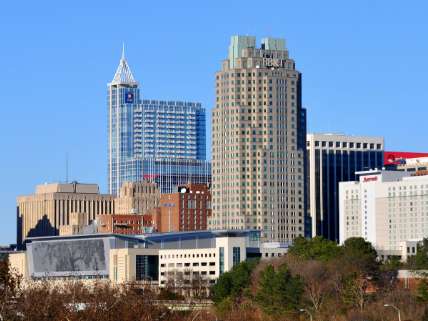 For almost two years, Raleigh city leaders have debated the best approach towards short-term renting services like Airbnb and VRBO.
Currently, the city lacks laws regulating short-term living services, which technically makes them illegal. However, council members in late 2014 opted to not enforce this standing.
On Tuesday, the Raleigh City Council failed to pass a proposal which would have legally allowed owners to rent part of their property for a short time, but this actually looks like a good thing for renters.
In a 4-4 vote, council members failed to approve of a proposal that would have allowed residents to put up two rooms for rent, but not their entire house.
Technology journalist and Raleigh resident Gregg Stebben has rented a section of his Raleigh home with his wife Jo Ann since 2014. He says he was thrilled about the decision, adding the new rules would not have been family-friendly.
"It was the wisest thing to do," said Stebben in an interview with Reason.
According to Forbes, Raleigh is one of the fastest growing cities in the United States. As economic opportunities have grown, so has the desire to move to Raleigh and the surrounding Research Triangle area. Yet, as Stebben says, the shortage of hotels in certain parts of Raleigh has made the city inconvenient for families looking to relocate or just visit North Carolina's capital city.
"So many people want to move here," Stebben said. "If we do not make the area more family-friendly, they go to different communities and spend their time and money there."
When the Stebbens first considered opening his Raleigh home for short-term renting, they asked city zoning officials whether or not these services were legal. According to Stebben, the officials did not know the legality, yet allowed the Stebbens to go forward with renting as long as complaints were not made.
A complaint was filed, but not because his residents did anything wrong; it was over a concern regarding the legality of the provided service.
City council member-at large Mary-Ann Baldwin said in an interview with Reason only seven complaints—including the one made against Stebben—have been in the past seventeen months. This is considering 500 homes are listed as short-term rental properties, with a speculation of around 13,000 visitors staying at these locations during this time.
"Some council members are more prone to regulation," Baldwin says. "But some regulation can be put into place without overly burdening hosts."
Stebben says these numbers show just how successful short-term listings can be in Raleigh, adding it allows renters and rentees to benefit through a sharing economy.
"When you look at the numbers, those are 500 people who have started their own business," Stebben said. "It's a beautiful program to learn about capitalism and the economy right at home. This is the first step in understanding economics, and you can learn things that allow you to understand how to treat and serve people better."
Council member Russ Stephenson told The News & Observer these practices do not benefit everyone.
"This is something better described as internet-enabled, crowd-sourced capitalism because that's really what it's about," Stephenson said. "It's creating an opportunity by using the internet to monetize some assets that would be difficult for us as individuals to monetize."
Yet Baldwin said there has been a fear from some to change, and the city council must pass a law that keeps up with the times.
"We must look to the future," Baldwin said. "We have to keep an open mind and adapt to change, which is something Raleigh has done in regards to innovation in the past."
A new set of rules will be drafted by the council's Economic Development and Innovation Committee. Stebben said this will hopefully allow all parties to voice their concerns over issues such as traffic and noise pollution, giving the council the chance to understand how to create rules that please all sides.
"All stakeholders must come together in the conversation," Stebben said. "There should be rules that make neighbors, the business community and other stakeholders happy."