Venezuela's Supreme Court Bans Publishing of Lynching Footage; Opposition Lawmakers Physically Attacked
President Maduro says images of the horror his country has become are part of a conspiracy against his government.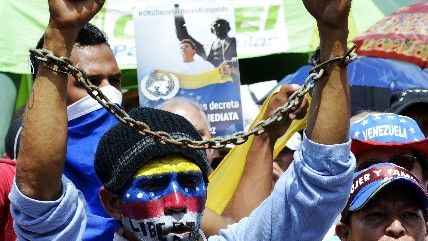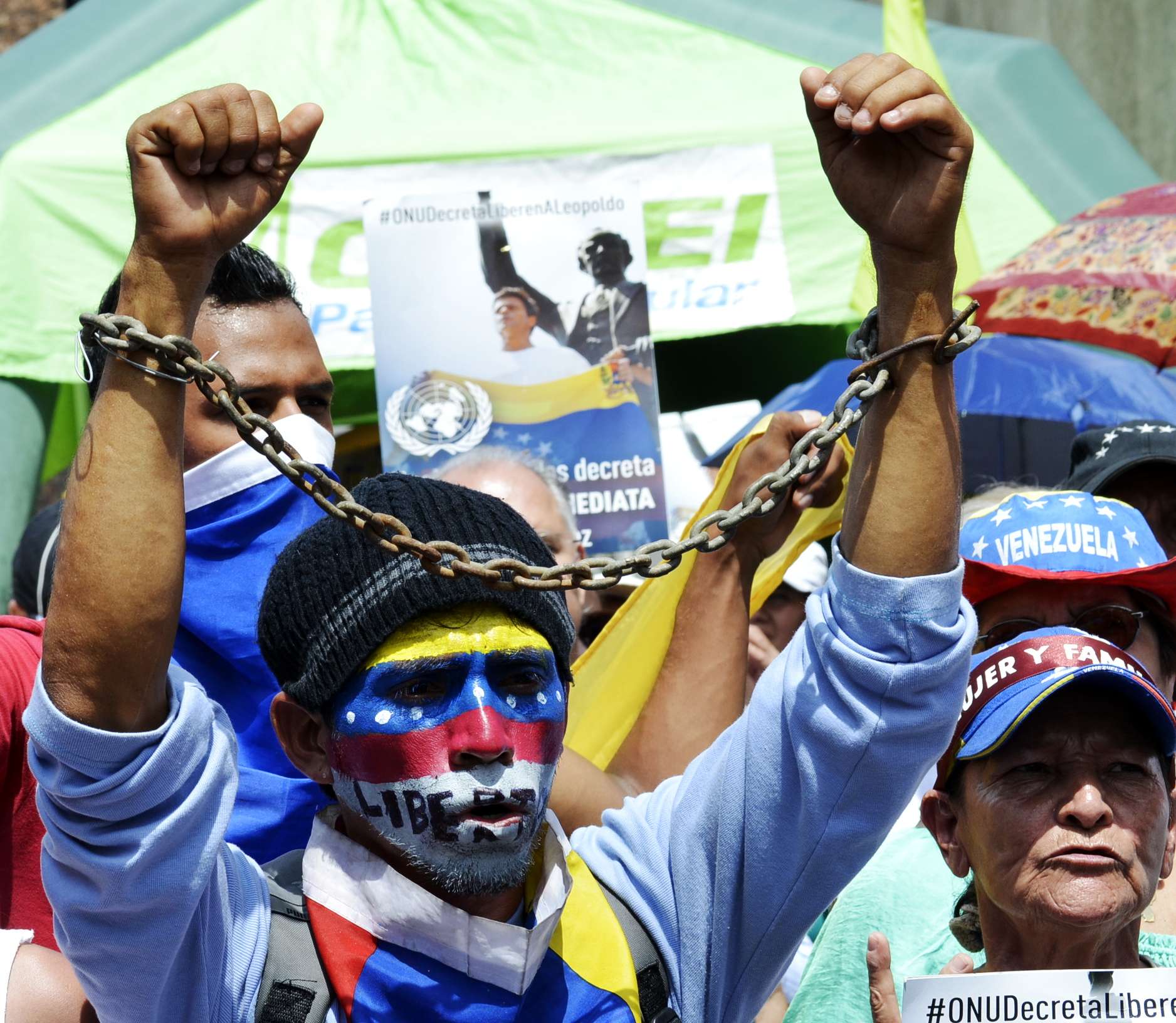 As Venezuela's Bolivarian Socialist revolution continues to descend into mob violence, malnutrition, disease, and political upheaval, the country's Supreme Court has stepped in to address the most pressing issue of the day: forbidding the publishing of videos or photos of lynchings, which have become increasingly common as the rule of law has collapsed, and vigilante justice against petty thieves becomes the norm.
Shutting down media outlets which the government deems hostile to its interests is nothing new in Venezuela — the late Hugo Chavez did it all the time — but the President Nicolas Maduro-allied Court stepping in to keep the public (and the outside world) from witnessing the gruesome realities wrought by the government's graft, corruption, and idiotic profligate spending is a new development. 
The Court released a statement reading in part, "Media have the right to journalistically express a news event…but these rights should not create anxiety and uncertainty in the population," according to Reuters, who also report:
There is no official public data on lynchings in Venezuela. Leading non-governmental organizations say the phenomenon is on the rise, fueled by Venezuelans' sense of helplessness in the face of crime. Courts are slow, judges are sometimes on the take and criminals are frequently released right after arrest, according to non-profit groups.

Venezuela's opposition, which is trying to remove Maduro via a recall referendum, scoffed at the ban.

"Lynchings don't happen because of media, as the Supreme Court assumes, but rather because of impunity and the judicial system's inefficiency," tweeted Luis Izquiel, a lawyer and the opposition coalition's security coordinator.
Yesterday, a group of opposition lawmakers was violently prevented from entering the country's national electoral headquarters, where they intended to press the Electoral Board to move more quickly in verifying the more than 1.3 million signatures collected to force a referendum and potentially remove Maduro from office. According to Reuters, National Assembly majority leader Julio Borges and 10 other lawmakers were attacked by "colectivos," described by the news agency as "militant pro-government groups" who took their orders from a National Guard general.
Borges reportedly said, "The colectivos acted with total impunity - they had pipes, motorbike helmets, rocks, explosive artifacts, and they used them against us." 
Marialbert Barrios, an opposition lawmaker, tweeted the video below depicting the melee Borges and others were caught in.
Nada podrá detener al pueblo que en paz exige un camino constitucional, electoral y democrático #Revocatorio pic.twitter.com/GXhgpsSbRd

— Marialbert Barrios (@MarialbertBs) June 10, 2016
The Electoral Board did approve the signatures, an important first step in any proceedings which could remove Maduro from office, but Vice President Aristobulo Isturiz said "There won't be a referendum this year," according to Al Jazeera. Meanwhile, El Universal reported yesterday that a number of trucks carrying food on the country's highways had been hijacked by "desperate people."