Gawker Files for Bankruptcy, Will Probably Change Ownership
Over $140 million judgment for hosting Hulk Hogan sex tape.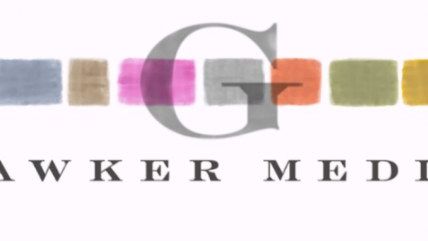 The massive $140 million judgment Gawker media has taken its toll. The company announced today that it is filing for bankruptcy and is likely going to be auctioned off.
Gawker famously fought a lawsuit brought by wrestler Terry "Hulk Hogan" Bollea over the media site posting a sex tape, which Hogan said violated his privacy. The lawsuit got even more attention when it was revealed that tech billionaire and PayPal co-founder Peter Thiel had quietly financed the lawsuit as revenge, believing the outlet had violated his own privacy and that of his friends in the industry.
The New York Times reports:
The company is beginning an auction, said the person, who spoke on condition of anonymity because the auction has not been announced. Ziff Davis, a digital media company, has submitted an opening bid of $90 million to $100 million, the person said.

Such an offer is known as a stalking-horse bid, meant to set a floor in a court-supervised auction.

The person said Gawker has filed for bankruptcy to protect jobs and ensure continued operations. Filing for Chapter 11 stays claims from creditors, including court judgments — meaning Gawker would not need to begin paying Hogan, whose name is Terry G. Bollea. It also allows companies more time and more control as they reorganize themselves.
It seems unlikely that Gawker is actually going to disappear entirely as a result of the lawsuit. But it may end up as a profoundly different outfit.
I've been fairly ambivalent about the case itself. While Hulk Hogan is indeed a public figure, that doesn't mean that he has no claim to privacy rights. The conflict between Hogan's right to privacy versus the media's right to speech would seem to be appropriately handled in a court setting, and that's what happened here. The assumption that Thiel's involvement could herald the days of rich folks funding lawsuits against people they don't like is rather ignorant of the fact that such lawsuits already happen, and the reason why this case is getting so much more attention is due to the size of it, the players, and the fact that it involves the media. It's very reminiscent of the media drawing attention to how Donald Trump would possibly punish them by loosening up libel laws somehow, while much less attention is paid to other industries that might also be punished by Trump's behavior as president.
The fears also don't take into consideration that a jury might see a significant difference between publishing a sex tape versus publishing factual, non-prurient information that a wealthy or powerful person doesn't like. In a way, it reminds of those who believe that the average voter or consumer is just a slave to television advertising and will vote or buy whatever the wealthy or powerful attempt to sell them. If I were on the jury, I probably would have sided with Gawker over the larger issues of censorship, but I'm not willing to indulge the idea that this particularly vivid case is a precursor to a wave of successful censorship lawsuits by the rich.
This is also a great time to remind folks that there is another large, wealthy, and extremely powerful consortium of people who are attempting right now to use the courts to silence and punish people for saying things they don't like. They are attorneys general from states across the country, and they're trying to use their position to legally punish and potentially censor those who have historically challenged the science of climate change. Matt Welch wrote about this abuse of power in Reason's July issue.
If you're a media professional who is disturbed by the outcome of the Gawker case but thinks what these attorneys general are attempting to do corporations and think tanks is about fighting "fraud," maybe stop and think for a minute about having a little bit of consistency.
UPDATE: A nice shot and chaser about the two cases. Here's New York State Attorney General Eric Schneiderman tweeting on the Gawker bankruptcy:
Freedom of the press is a cornerstone of our nation. Like them or not, sad to see NYC media giant @Gawker forced to the brink.

— Eric Schneiderman (@AGSchneiderman) June 10, 2016
And here's what Schneiderman says about those who don't share his position on fossil fuels and climate change (from Welch's aforementioned column):
"Our offices are seriously examining the potential of working together on high-impact, state-level initiatives," New York Attorney General Eric Schneiderman crowed at the March conference, "such as investigations into whether fossil fuel companies have misled investors about how climate change impacts their investments and business decisions."