Friday A/V Club: The Terrible Things That Can Happen When a Pop Act Makes a Movie
An artifact of the last great rock panic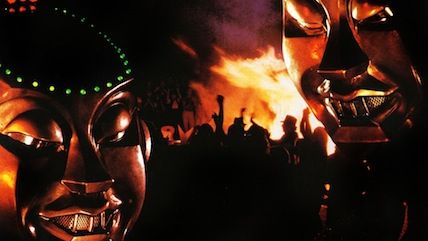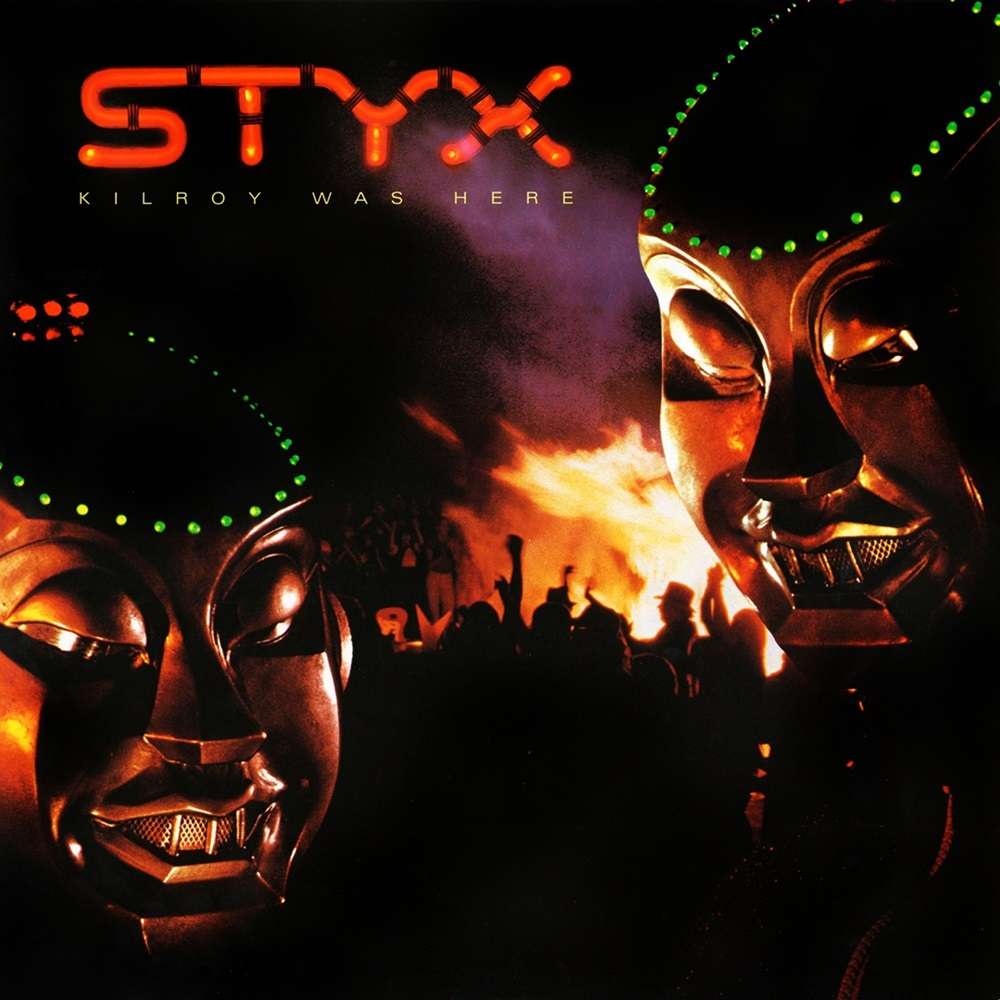 When hip hop replaced rock as young Americans' favorite form of music, it also stole rock's central place in the country's musical moral panics. We haven't had a notable rock panic in ages—maybe not since some overexcited scolds convinced themselves that Marilyn Manson was responsible for the Columbine massacre—and we haven't had a really big one since the 1980s, when senators and their spouses could get worked up about all the sex and Satanism supposedly occupying their children's ears.
That '80s panic was a doozy, though. I remember listening to a late-night radio interview with Styx guitarist Tommy Shaw, back around 1983 or so, and hearing him get exasperated when the talk turned to the controversy around the band's anti-drug song "Snowblind." In addition to allegedly containing a Satanic message that could be heard if the record was played backwards—this was a common accusation in those days—the track when played forward featured the lyrics "Harmless and innocent, you devil in white/You stole my will without a fight." Some people had taken those lines literally and decided the group was singing about submission to an actual devil. Clearly frustrated, Shaw exclaimed: "It's about cocaine, dummy!"
The band wound up plowing those frustrations into a concept album, 1983's Kilroy Was Here, and a short film that the group started showing before its concerts. Here's how Stephen Holden described the latter in The New York Times:
In the film, James Young, Styx's 33-year-old lead guitarist, plays Dr. Everett Righteous, a demagogue who turns his own cable network into a potent political base. Blaming society's ills on rock music, Dr. Righteous and his organization, the Majority for Musical Morality (MMM) gain enough power to have rock music banned in America. Any similarities between the MMM and the Moral Majority are not purely coincidental.

"Kilroy Was Here" is the brainchild of Dennis DeYoung, Styx's 36-year-old senior member, keyboardist, lead singer, and writer of most of the group's hits. Mr. DeYoung plays Robert Kilroy, a famous rock star who is falsely accused of murdering a protester at an MMM rally and sent to prison. Tommy Shaw, Styx's other guitarist, plays Jonathan Chance, the underground leader who contacts Kilroy and helps him escape. Chuck and John Panozzo, the twin brothers who make up Styx's rhythm section, play characters named Lieut. Vanish and Col. Hyde.
It's not exactly Preservation or Quadrophenia, but then, Styx wasn't exactly the Kinks or the Who. The band was better than its critical reputation—I realize that this sounds like faint praise, but if you want to listen to watered-down prog-rock mixed with the occasional radio-friendly power ballad, you're much better off with Styx than with Foreigner or REO Speedwagon—but that doesn't mean its members had a knack for acting or for writing dialogue. The fact that most of them didn't share DeYoung's rock-opera ambitions didn't help either. The movie is…bad. The performances are stiff, the satire is obvious, it features what may be the most ineptly staged prison riot in film history, and there's a weird anti-Japanese current running through it. (That was part of '80s America too.) And people had to sit through the thing before they could watch a concert.
But don't take my word for it. The film has been preserved on YouTube, allowing us to savor such lines as "You can't stop the music, you bastard!" in the digital era. I'm not sure what the most ridiculous part of the picture is, but I think I'm going to have to vote for the moment when Robert Orin Charles Kilroy (DID YOU NOTICE HIS INITIALS? HUH? DID YOU?) disables a robot by punching it in the testicles. I don't know why a robot would have testicles, but apparently it does, since it responds to the punch by moaning "Scrotum hurtum! Oh, my balls!" in an accent straight out of a yellowface comedy:
Verdict: not Satanic, just kinda dumb.
(For past editions of the Friday A/V Club, go here. For a rather different band's reaction to the rock panics of the '80s, go here. For still more on rock paranoia, go here. And what the hell—I'll throw in some jazz paranoia here and some disco paranoia here.)