Florida Ex-Cop Indicted on Manslaughter, Attempted Murder Charges for Killing of Disabled Motorist
Investigators say he never identified himself as a cop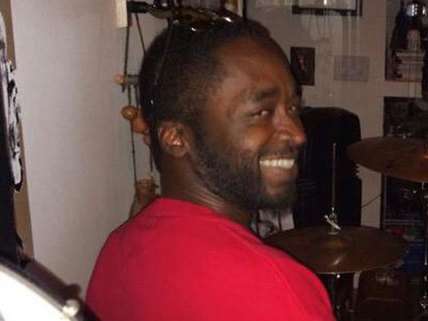 Former Palm Beach Gardens police officer Nouman Raja is expected in court today after being indicted on charges of manslaughter and attempted murder by a grand jury for the killing of Corey Jones, a legally armed motorist whose vehicle was disabled, last October.
Initially placed on paid leave, Raja was fired in November. The police union president complained at the time that the termination happened "without getting the facts of the investigation."
According to the state attorney, who was criticized for sending the case to a grand jury in the first place, Raja was caught on tape because Jones was on the phone with a tow truck operator in a recorded conversation. The officer is heard asking Jones if he was "good" multiple times, before telling him to get his "fucking hands up."
Investigators say Raja did not identify himself as an officer, and he is also accused of lying to the 911 operator to make it appear Jones, a local musician and housing authority manager, was still armed when Raja shot him. Jones' last words on the tape were a plea for Raja to "hold on!"
"For him to have said 'hold on' like that, something must have happened," Jones' brother, Clinton, said at a press conference. "We've never had any reason to be scared of any cops, because we're on the same side as them."
Raja's bail has been set at $250,000.