Department of Homeland Security
DHS's 2014 Panty Raid Was Concocted by an "Eager" Federal Prosecutor
Homeland Security was defined-down even further in the form of a raid on a Kansas City lingerie shop over possible copyright infringement.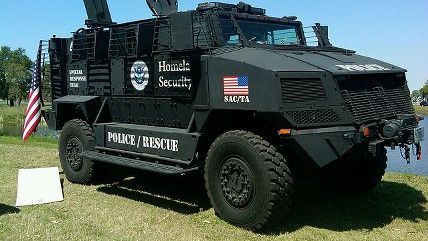 (US Air Force via Wikimedia Commons)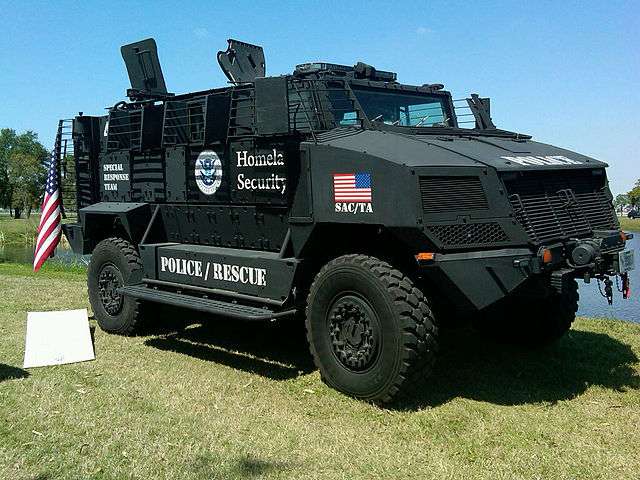 You may recall the widely-mocked raid staged by the Department of Homeland Security (DHS) on a Kansas City lingerie shop, called Birdies, during the 2014 Major League Baseball (MLB) World Series.
At issue was the store's alleged sale of underwear illegally-bearing the logo of the Kansas City Royals, whose first trip to the World Series in 29 years that year brought a huge boost in hometown demand for the team's apparel.
Nearly two years later, VICE Sports' Aaron Gordon reports that the raid was unsurprisingly not the result of some copyright-respecting do-gooder tipster, but "an extensive planned police action motivated by an 'eager' Assistant U.S. Attorney."
After Gordon filed several Freedom of Information Act (FOIA) requests, he came into documents which showed that DHS' Immigrant and Customs Enforcement (ICE) agency ran an ongoing operation called "Operation Team Player" in which ICE "worked with sports leagues and law enforcement agencies throughout the nation" to seize millions of dollars worth of counterfeit team apparel and merchandise.
One of the FOIA'd documents shows one ICE officer writing to another that with regards to Operation Team Player, Kansas City's DHS office was "trying to get their numbers up and will accept any leads for controlled delivery in Kansas or Missouri, even if they do not meet the criteria because the AUSA Prosecutor is eager."
So there you have it, a federal bureaucracy needs to justify existence and a
"eager" prosecutor is willing to give them the go-ahead even if the required criteria isn't there.
The emails also reveal that only a few days following the raid which netted the feds a grand total of 55 items (according to one of the internal government emails: "35 boy short underwear, 17 women thongs, 2 Men's boxers, and 1 men's underwear."), they sensed they were losing the narrative.
One officer wrote:
We're going to be all over the news tomorrow for all the wrong reasons. We'll obviously try to spin this as an opportunity to discuss IPR, but the panty raid jokes will make it hard.
Another officer replied:
We need MLB to step forward and throw some support for what we do. Let us get with our MLB contact and we'll be proactive as we can re: media.
When it was all said and done, no charges were filed against Birdies. The store's owner, Peregrine Honig, told VICE Sports that the whole ordeal ultimately gifted her business a windfall in free positive advertising because the story "made Republicans angry, it made Democrats angry, it made anarchists angry."