Don't Compare Vets' Treatment Wait Times to Disney Park Lines
The private sector strives to improve, while the government agency makes excuses.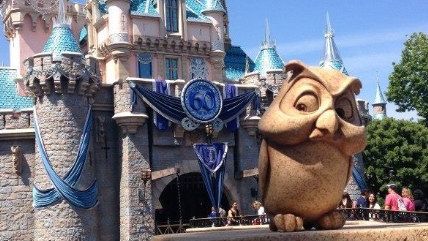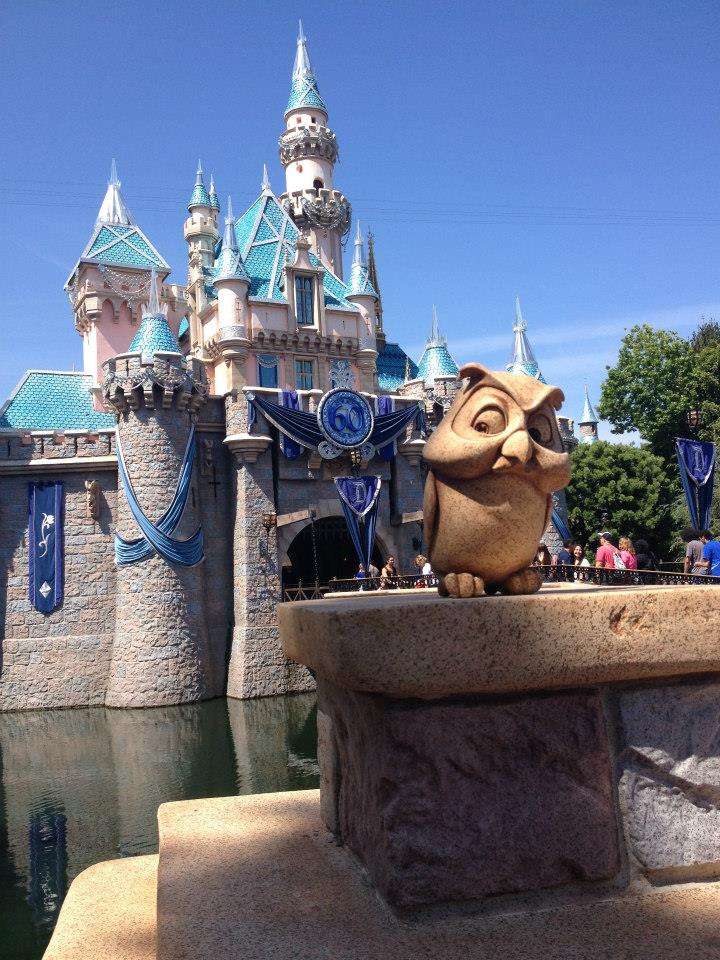 Getting treatment from the Department of Veterans Affairs (VA) is still a disaster. Veterans are on waiting lists that now appear to be even longer than they were before the scandal broke years back. As this PBS story shows, the fix attempted by Congress has not worked and has instead created even more bureaucracy.
Veterans Affairs Secretary Robert McDonald had a rather odd response to this crisis at a breakfast with reporters at the Christian Science Monitor this morning. He decided to compare waiting for potentially life-saving medical treatment to waiting in line for a ride at a Disney park. The comparison is inherently absurd given that one side here has stakes much higher than tired, whiny children. But McDonald took the comparison to a whole additional, really stupid level, by stating that Disney doesn't determine success by wait times, so the VA shouldn't either. Sarah Westwood at the Washington Examiner tossed up a quick piece on it:
"When you got to Disney, do they measure the number of hours you wait in line? Or what's important? What's important is, what's your satisfaction with the experience?" McDonald said Monday during a Christian Science Monitor breakfast with reporters. "And what I would like to move to, eventually, is that kind of measure."
So, as a libertarian and completely unashamed Disney park nerd (see here), McDonald is essentially waving a big, red cape in my face. Disney has invested incredible sums of money in its efforts to reducing the amount of time people spend in lines and the friction caused by these waits, which, as most people know, reduces the "satisfaction with the experience."
If McDonald wants to use Disney as an example, maybe he should actually take a look at what the parks have done about their waits. They've introduced the FastPass system, which for the higher-profile rides like Space Mountain, gives you a time window to return and skip the line. It's simply setting an appointment in advance like … going to the doctor, except the time frame is just a couple of hours, not weeks.
But that's just one of the simpler solutions. Disney has spent more than $1 billion (according to a massive Wired story from last year) on its high-tech MagicBand system, featuring micro-chipped wristbands designed to ease guests' planning and wait times while in the park. There's a commercial aspect to it as well (it certainly makes it much easier for tourists to spend their money in the parks and to track consumption patterns). The bands are intended to reduce a lot of different types of problems that crop up when visiting the parks, the biggest one of which is long wait times.
And there are a host of other little tricks Disney has done. When I visited the Orlando park a few summers ago with a buddy and collected a FastPass for "The Many Adventures of Winnie the Pooh" (don't judge me), we were surprised to see the machine spit out a second FastPass completely unsolicited. It was for some Mickey-related indoor stage show in Fantasy Land. We shrugged and decided to use it. It got us out of the crowds and heat for a little while. It turned out, of course, that was exactly Disney's plan. There were no long lines to see a stage show. There was no need for the FastPass at all. We could have just walked right in, but we wouldn't have bothered if we hadn't been given the ticket.
It's a clever little (slightly manipulative) trick. But translate it over to a medical system and imagine how that might play out. Perhaps not well: There likely aren't significant numbers of doctors who are sitting around wondering where the patients are. On the other hand, as the PBS story noted, problems with the way the VA system operates has caused private doctors to drop out of the system because they weren't getting paid efficiently. It's the poor operations of the VA that is preventing the problem from wait times from being corrected.
Disney cannot afford to let that happen. People who have bad experiences and frustrations at the park are likely to spend less money or return less frequently. People have entertainment choices other than them. Universal Studios has got Harry Potter to offer now. Disney also just invested about $4 billion in a brand new park in Shanghai that's opening in June.
Because people have alternatives to Disney, they can't simply rest on their laurels. They have to care a lot about wait times at their parks, and doing so is one of the reasons why people have memorable experiences in the park (give or take a few folks). This constant investment and innovation in trying to improve anything that hampers the experiences of customers is what keeps them on top. While Disney certainly considers a lot more than wait times when measuring success, the company knows full well that such data is a key component of that equation. Maybe we should put Disney in charge of the VA?