Baltimore Cops Shoot 13-Year-Old on One Year Anniversary of Freddie Gray Riots
"Police officers don't take days off," the police commissioner said.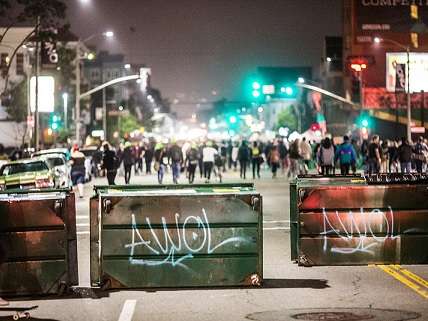 Police in East Baltimore shot a 13-year-old they say was armed with a "replica gun," the Baltimore Sun reports. Police say he was shot once and suffered non-fatal injuries.
According to police, cops saw the boy with what looked like a gun and "gave chase," as the Baltimore Sun described it. The police commissioner insists there's "no reason to believe that these officers acted inappropriately in any way," because they didn't know if the gun was real or not. Police also brought in the boy's mother for questioning, and the police commissioner said she said she knew her son had left the home with the "replica."
The shooting comes on the one year anniversary of riots that followed the death of Freddie Gray after he suffered life-threatening injuries during a police van ride. The police interaction with Gray also began when police gave chase, in that instance because Gray made eye contact with the officer. He was eventually booked for possession of an illegal knife.
Maryland has some of the strictest gun, and knife, control laws in the country.
The police commissioner was asked about the shooting coming on the one year anniversary of the Freddie Gray riots. "Police officers don't take days off," he said. They have a lot of laws to give chase over.