Chris Christie Urges Lawmakers to Rewrite Police Dashcam Law
May still support it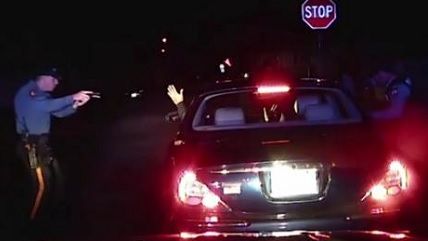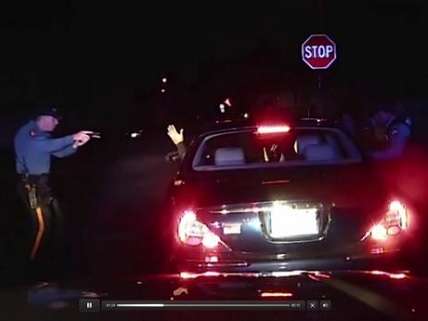 Gov. Chris Christie (R-N.J.) is leaving the door open for his support of a bill requiring police departments to equip their vehicles with dashboard cameras, after that law was ruled an unfunded mandated by the Council on Local Mandates.
"I signed it the last time so I'm certainly willing to look at it," Christie said, "but look at it in light of the new costs."
The dashcam bill, first introduced in 2014, included a $25 surcharge on DWI offenses as a method of paying for the dashcams. Christie has not been shy to support increased fines as a method of paying for government mandates before. In 2013, he signed a bill into law that increased penalties for failure to keep right from the $50 to $200 range to the $100 to $300 range, including a $50 surcharge to pay for "keep right" sign.
While the dashcam bill's sponsor argues that the Council on Local Mandates doesn't have the power to review partially funded mandates and asked Christie to appeal the decision, Christie agreed with the council that its decisions were not reviewable. The New Jersey Constitution calls the council's decisions "political and not judicial determinations."
The Constitutional provision about the Council on Local Mandates does offer a number of other ways legislation can avoid review by the council, including laws, rules, or regulations "which implement the provisions of this Constitution," something the bill's sponsors perhaps could have argued the dashcam law did, but didn't argue. Another provision exempts laws, rules, or regulations "which are required to comply with federal laws or rules or to meet eligibility standards for federal entitlements." There are no federal rules tying federal funding of local and state law enforcement to transparency measures like installing dashboard cameras or using body cameras.
I've previously suggested a tax on police associations and unions to pay for the dashcam, but suspect that's an idea that would be met in the New Jersey legislature with bipartisan opposition.