SuperPAC to Spend $1 Million to Target Hillary Haters on Social Media
Claims rules against campaign coordination do not apply here.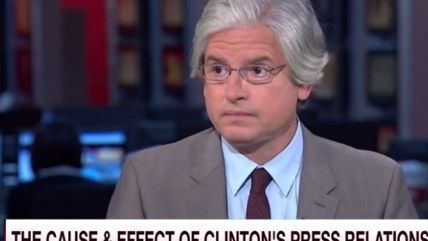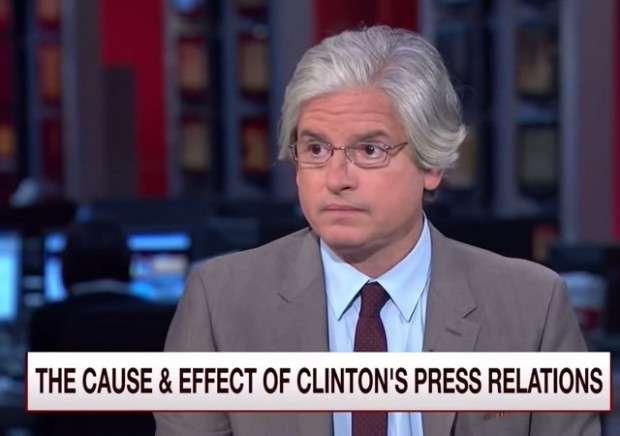 It's fascinating to see anybody supportive of Hillary Clinton complaining about aggressive "Bernie Bros" when hatchet man David Brock is standing around as a very obvious counterpoint.
And those Bernie Bros are finding out right now how aggressive an effort forces connected to Brock may use to push back against them. "Correct the Record," a PAC that was spun off of Brock's American Bridge SuperPAC, has started a project called "Barrier Breakers" to go after anybody who says anything they don't like about their candidate on social media like Reddit and Facebook. They're going to spend $1 million and have put out a press release congratulating themselves for what they've done so far:
The task force currently combats online political harassment, having already addressed more than 5,000 individuals who have personally attacked Secretary Clinton on Twitter. The task force will provide a presence and space online where Clinton supporters can organize and engage with one another and are able to obtain graphics, videos, gifs, and messaging to use in their own social spaces. Additionally, the Barrier Breakers 2016 task force hopes to embrace the creativity of Hillary Clinton's supporters by sharing their efforts and content with other groups.
Ben Collins over at The Daily Beast asks if this counts as coordinating with the Clinton campaign and whether she's, hilariously, violating the spirit of the Citizens United decision that she hates but in a way where these people are actually abusing the limited freedoms of the decision even further than intended:
Due to FEC loopholes, the Sunlight Foundation's Libby Watson found this year that Correct the Record can openly coordinate with Clinton's campaign, despite rules that typically disallow political campaigns from working directly with PACs.

"SuperPACs aren't supposed to coordinate with candidates. The whole reasoning behind (Supreme Court decision) Citizens United rests on (PACs) being independent, but Correct the Record claims it can coordinate," Watson told The Daily Beast. "It's not totally clear what their reasoning is, but it seems to be that material posted on the Internet for free—like, blogs—doesn't count as an 'independent expenditure.'"
I'm not sure how that makes any sense since they're bragging about spending $1 million. It obviously isn't free to do all this. Advertisements posted on the Internet that are "free" to look at still count as expenditures. Collins notes that Correct the Record was accused last fall of undermining campaign regulations in a Time magazine piece.
There shouldn't actually be anything wrong with what Correct the Record is doing here. It's kind of gross and will probably backfire and maybe even push some people even further away from voting for her. But these folks should be perfectly free to participate in the same petty Reddit thread wars as everybody else.
The reason this is worth noting and worth mocking is how much it implicates Clinton's attacks on Citizens United as hypocritical and self-serving. Sanders has attacked Clinton for all the money her campaign has received from corporate donors and her corporate speeches, and she has insisted that this money has not corrupted her positions—which is actually a defense of the Citizens United decision.
She's attacking this Supreme Court decision while she and her supporters take full advantage of it, pushing even what few boundaries it offers as far as they can. Because the Citizens United case was about a documentary that was unflattering to Clinton, the ultimate impression this all leaves is that she doesn't actually have any objection to independent political activities for any principled reasons. Rather, it really, really ends up looking like she only objects to independent expenditures to the extent that they are used to criticize her.