Runaway Farm Subsidies and Diet Guideline Fights: Federal Food Policy Is a Mess
Two recent examples illustrate deep and broad problems.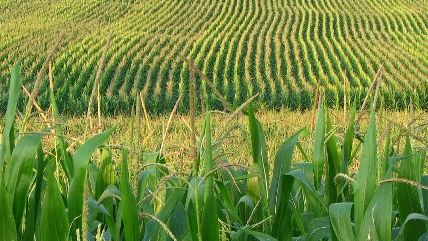 (fishhawk / photo on flickr)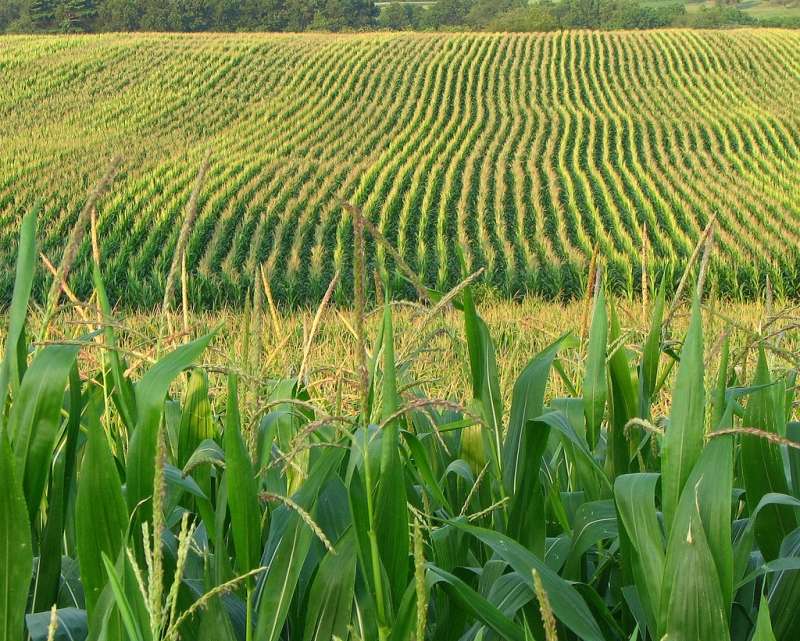 Recently, a pair of controversial federal food issues has made the news. The unpredicted increase in USDA farm subsidies and continuing fallout from the new dietary guidelines have captured headlines. They're worth focusing on together, as they represent some varied and truly awful federal food law and policy.
Earlier this week, House Agriculture Committee Chairman Michael Conaway (R-Tx.) blasted critics of farm subsidies, claiming we live in a "fantasyland" where such subsidies aren't needed.
Conaway's remarks come as news broke this week that Congress has woefully underestimated the cost of farm subsidies. The latest figures show taxpayers are on the hook for $13.9 billion this year, according to reports. A separate estimate shows congressional predictions fell more than a billion dollars short of actual predicted payment figures.
When the most recent Farm Bill passed, Sen. Debbie Stabenow (D-Mich.), then-chair of the Senate Agriculture Committee, touted the law as "an opportunity to cut spending." What's happened since? Spending has only risen. Last year, the nonprofit Environmental Working Group predicted subsidies could reach $30 billion by 2018.
I'm no economist, but doesn't encouraging farmers to plant as much corn and soy as they can help depress prices, which in turn triggers the very conditions (depressed priced, supply gluts) under which taxpayers are then put on the hook to pay for crop insurance subsidies?
It's facts and factors like these that make Rep. Conaway's "fantasyland" comments appear beyond the pale. If we are indeed living in such a fantasyland, then it's a fantasyland designed by Rep. Conaway, Sen. Stabenow, and their fellow lawmakers in Congress.
There's nothing inherently wrong with crop insurance. But taxpayers shouldn't have to pay to insure farmers against risk any more than they should be on the hook for subsidizing NASCAR drivers' auto insurance. "If crop insurance is an important element of farming," I wrote in 2012, "then let farmers buy such insurance on the open market—without taxpayer support—and, if need be, pass the costs on to consumers."
While farm subsidies stink, consumers and taxpayers are treated no better by the federal government's malleable and controversial dietary guidelines.
I interviewed journalist Nina Teicholz, a thoughtful and leading critic of the guidelines, last year. Teicholz, author of the bestseller The Big Fat Surprise: Why Butter, Meat and Cheese Belong in a Healthy Diet, was invited to speak at a national food policy conference in Washington earlier this month. That was, until the conference's sponsor, the Consumer Federation of America, disinvited her.
Asked to comment on its snub of Teicholz, a CFA spokesman told Politico curtly that "it didn't work out."
Teicholz, who would have been the lone dissenting voice on the panel over the issue of saturated fat, was forced to book space at the National Press Club to deliver the talk she would have given at the CFA event.
While the CFA is a private group and should be free to invite or disinvite whomever it wants for its panels, Teicholz told Politico she was disinvited after other panelists said they wouldn't sit on the panel with her. Those other panelists included a USDA official and a member of the congressionally mandated Dietary Guidelines Advisory Committee.
It's one thing for the CFA to stifle dissent. It's quite another for it to apparently do so at the behest of those in government who help set federal nutrition policy.
"To my mind, this is an effort to exclude uncomfortable realities, where you simply don't allow alternative viewpoints to be part of the conversation," Teicholz said.
Needlessly using taxpayer money to pay farmers. Attacking critics of the policy as living in some sort of "fantasyland." Helping to stifle dissenting voices in the debate over federal dietary policy. This is federal food policy at work.