Chicago's Police Are Racist, Corrupt Says Report (and Everybody Else)
Unions, lack of independent accountability get part of the blame.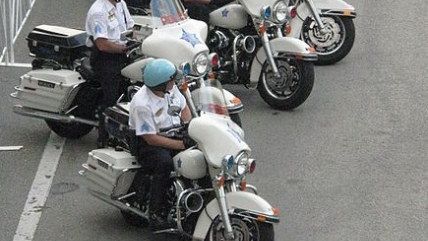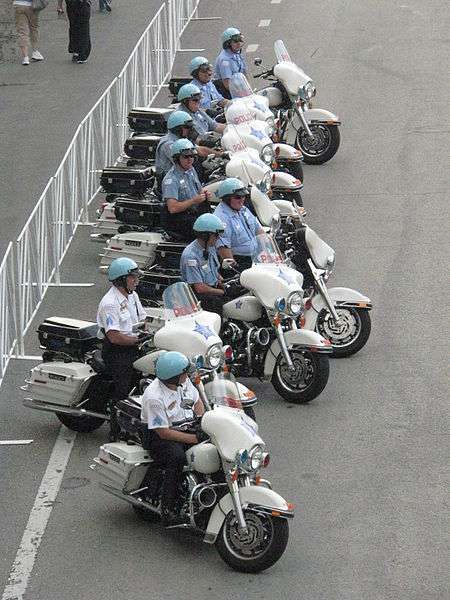 Chicago's police is racist and corrupt and protects its own officers against misconduct charges rather than holding them accountable.
So … tell us something we don't know.
This latest analysis comes from the Police Accountability Task Force, which was put together by Mayor Rahm Emmanuel after all the outrage over the police officer who was caught on video pretty much executing Laquan McDonald. That officer, Jason Van Dyke, has been charged with murder, but it's not clear that even that would have happened had the shooting not been captured on film, particularly since the city resisted as much as possible releasing it.
The Chicago Tribune got its hands on the summary of the task force's report, which is supposed to be delivered to the mayor this week. There is a certain amount of diversity buzzword posturing that may push some folks away, but lay the blame for that on collegiate outrage performance artistry. We've gotten so used to sheltered college students calling everything racism that when we see the language used in its actual proper context it will take a minute for the natural inclination to resist it to wane:
The 18-page executive summary recommends abolishing the Independent Police Review Authority, which investigates allegations of officer misconduct, and implementing a citywide reconciliation process beginning with the "superintendent publicly acknowledging CPD's history of racial disparity and discrimination."
Don't let the call for a "deputy chief of diversity" at the Chicago police and a "reconciliation process" put you off. There are substantive complaints about the policies that are in place that allow the Chicago police to lie, protect each other, and avoid accountability. The report takes direct aim at police unions and how collective bargaining has broken the system:
The police union contract contributes to the problem because it values officer protections above public accountability. The contract, as well as state law, prohibits anonymous complaints, requires affidavits from people wishing to file complaints and provides accused officers with the complainant's name early in the process. The contract also makes it "easy for officers to lie" by giving them 24 hours to provide a statement after a shooting, allowing them to confer with other officers and permitting them to amend statements after reviewing audio or video evidence.

"The collective bargaining agreements between the police unions and the city have essentially turned the code of silence into official policy," the report states.
The head of the police sergeant's union told the AP that this was all just "due process in disciplinary procedures," ignoring that it's a form of due process that doesn't apply to anybody who is not a police officer who is suspected of a crime. It's also telling that he seems to think possible crimes by police officers are matters of "discipline."
In the meantime, The Guardian continues to report on exactly how the operations of the Chicago police as a whole (not just a bad cop or two) have contributed to its absolutely terrible relationship with its citizens with its ongoing coverage of the Homan Square detention facility. The Guardian reported in 2015 that the police essentially has a "black site" of its own, an unpublicized detention center where it holds suspects for interrogations off the books, without charging them with crimes or providing them access to lawyers.
And sometimes they beat them:
Police used punches, knee strikes, elbow strikes, slaps, wrist twists, baton blows and Tasers at Homan Square, according to documents released to the Guardian in the course of its transparency lawsuit about the warehouse. The new information contradicts an official denial about treatment of prisoners at the facility.

The injured men are among at least 7,351 people – more than 6,000 of them black– who, police documents show, have been detained and interrogated at Homan Square without a public notice of their whereabouts or access to an attorney.

None of the men identified in these newest documents had fled custody or were injured in the course of a lawful arrest. All were subject to force by Chicago police officers after they were already in custody at Homan Square. According to depositions with officers and more than two dozen first-hand accounts, handcuffing is standard. Police applied force to some arrestees sufficient enough to warrant hospitalization.

Some of those injured by police inside Homan Square told the Guardian they had experienced chronic pain or impairment years later. One said he was instructed by police to lie about his strangulation, which police claimed on an official form resulted from the already handcuffed man "manag[ing] to put another flex cuff around his neck".
And at least one person has died while in police custody at Homan Square in suspicious circumstances.
Read about the task force's additional recommendations, like abolishing and replacing its Independent Police Review Authority (which is anything but independent) and replacing it with a civilian police investigating agency, here.
Reason insights Chicago's many, many, many problems with police and city management as a whole can be viewed here.