Obama Calls Libya Worst Mistake of Presidency, John Brennan Says CIA Won't Waterboard Even If Ordered, Danny Willett Wins Masters: A.M. Links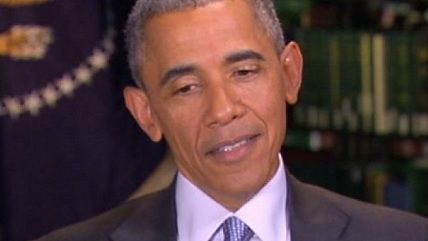 Fox News Sunday

President Obama said failing to plan for the aftermath of the U.S. intervention in Libya was the worst mistake of his presidency, and that he won't interfere in the Department of Justice probe of Hillary Clinton's e-mails.

CIA Director John Brennan said the agency would not engage in "harsh" enhanced interrogation techniques like waterboarding even if ordered by a future president.
Court documents reveal former House Speaker Dennis Hastert was accused of child molestation.
Hillary Clinton campaign chair John Podesta said she would declassify UFO files if elected president.
John Kerry visited a memorial near ground zero of the 1945 nuclear strike in Hiroshima.
Another truce starts in Yemen.
A goat in California went on a Starbucks run.
Danny Willett became the second Englishman to win the Masters after Jordan Spieth lost the lead with two tees into the water and a quadruple bogey at the twelfth hole on Sunday afternoon.