Abortion Doctors in Alabama Don't Need Hospital Admitting Privileges
"Thousands of women per year" would be "unduly burdened" by the requirement, says a federal judge.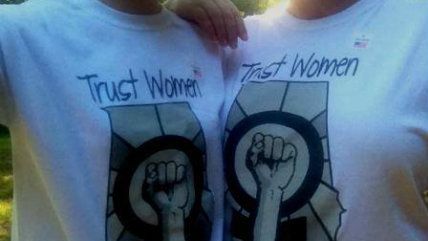 (Alabama Reproductive Rights Advocates (ARRA)/Facebook)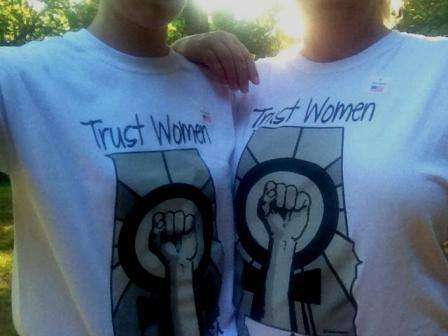 An Alabama abortion restriction similar to the Texas law currently before the U.S. Supreme Court was ruled unconstitutional by a federal judge. U.S. District Judge Myron Thompson permanently blocked the state law, which would have required abortion doctors to have admitting privileges at a nearby hospital.
"The staff-privileges requirement would make it impossible for a woman to obtain an abortion in much of [Alabama]," wrote Myron in his decision. "It is certain that thousands of women per year—approximately 40 percent of those seeking abortions in the State—would be unduly burdened."
The doomed law, known as the "Women's Health and Safety Act," passed the Alabama legislature in 2013 and was soon challenged in court. In 2014, Judge Thompson extended an order blocking enforcement of the law, in a decision that drew parallels between abortion and gun ownership.
"The court poses the hypothetical that … the federal or state government were to implement a new restriction on who may sell firearms and ammunition and on the procedure they must employ in selling such goods," wrote Thompson.
… and that, further, only two vendors in the State of Alabama were capable of complying with the restriction: one in Huntsville and one in Tuscaloosa. The defenders of this law would be called upon to do a heck of a lot of explaining—and rightly so in the face of an effect so severe. Similarly, in this case, so long as the Supreme Court continues to recognize a constitutional right to choose to terminate a pregnancy, any regulation that would, in effect, restrict the exercise of that right to only Huntsville and Tuscaloosa should be subject to the same skepticism.
A Texas admitting privileges law that would severely curtail the number of abortion clinics in the Lone Star state is currently before the U.S. Supreme Court.