Is it the Ides of March for #NeverTrump?
Listen to Election Day commentary from Kyle Smith, Liz Mair, Patrick Ruffini and Matt Welch on Sirius XM Channel 121 at Noon ET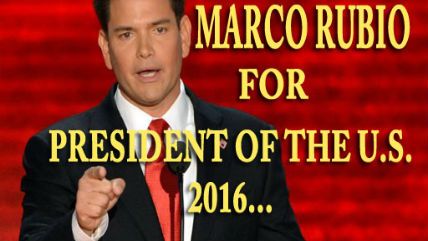 Pop quiz: In how many of the past nine states that have held GOP presidential primaries or caucuses has the establishment-friendly duo of Sen. Marco Rubio (Fla.) and Ohio Gov. John Kasich combined to match frontrunner Donald Trump's 2016 voting average of 34.9 percent? Drumroll please for the #NeverTrumpers….
Uh, zero.
Yes, the unambiguously interventionist duo did grab more than two-thirds of the vote in Puerto Rico and the District of Columbia, but as has been the case for almost all of this campaign season, the overall "establishment lane" is just not quite wide enough for even one challenger to knock Trump's block off, let alone two. If pre-election polls are any guide (not always a safe bet!), today could be the last stand for the establishment's real last hope, Marco Rubio.
Such topics and more will dominate today's discussion on SiriusXM's Insight Hour (channel 121), where I am again hosting at noon ET. Joining me will be the great New York Post film critic and political columnist Kyle Smith (who recently pinned some of the blame for the rise of Trump on the Democrats), numbers-crunching #NeverTrumper Patrick Ruffini, and Make America Awesome political strategist Liz Mair, who is behind such ads as this:
Can Trump be stopped? Who's to blame for his rise? Why did it take Republicans so long to go after him? And is he really as bad as they all say? These questions and more will be tackled. Call in at 877-974-7487 to join the conversation.