Dirty Brooklyn Cop Launches Cigar Brand With Drug Dealer Accomplice, Named After His Old Precinct
"The Seven Five" cigars carry the motto "Nobody can touch me. Nobody can touch my crew."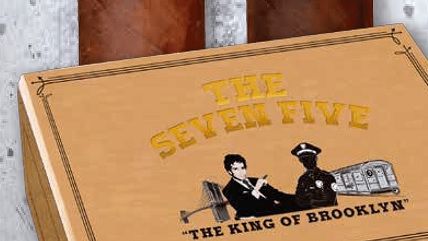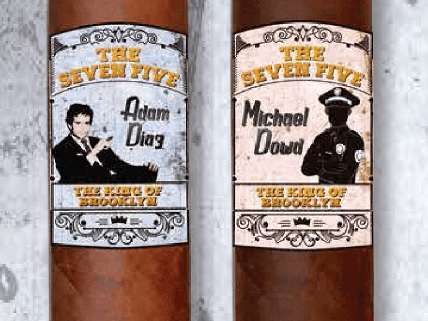 Former Brooklyn police officer Michael Dowd spent the late 80s and early 90s working out of the Seventy Fifth precinct, ripping off drug dealers and reselling their drugs, before being convicted in 1994 and spending 11 years in jail.
Dowd is back in the news in New York City. The New York Post reports:
Now he's teaming with a former drug cohort, gang leader Adam Diaz, to sell cigars from the Dominican Republic under the brand name The Seven Five—after Dowd's old precinct.

Diaz lives in the Dominican Republic after a prison stint in United States.

The cigars' bands feature the men's names along with a photo of Diaz and a silhouette of Dowd in uniform.

Printed on their wooden boxes are the phrases, "Nobody can touch me. Nobody can touch my crew," and "The King of Brooklyn."
At his 1994 sentencing, Dowd said he wanted to "apologize to each and every police officer that has had to work under the guise I left them two years ago." He continued: "It's a very difficult job and I made it much more difficult, and for that I apologize."
Cops are upset about Dowd's latest move.
"It's a disgrace that he's in business with a drug dealer," said a former detective with the 75th precinct who is now a narcotics prosecutor told the New York Post. "But that's probably the only friend that he has. Drug dealers will probably be the ones who buy these cigars."
For now, the cigars are only available at one cigar outlet in Long Island. Its owner said he ordered 75 boxes as a publicity stunt, but negative reactions from his clientele have convinced him not to re-order.
The cigars are not yet available for sale online. Tabacalera Palma decided to make the cigars in part because of a 2014 documentary about Dowd and Diaz called The Seven Five.