Hillary Clinton Just Beat Bernie Sanders in Nevada's Democratic Caucus
But the uncertainty surrounding the race in its final moments suggests the weakness of her candidacy.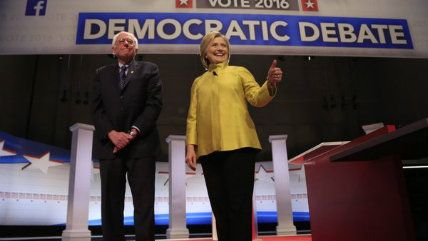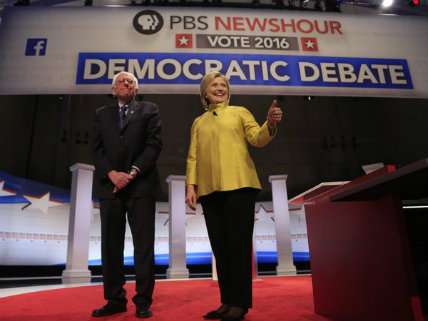 Looks like Nevada isn't feeling the Bern. Hillary Clinton appears to have won the state's Democratic caucus.
With about 70 percent reporting, Clinton has 52.2 percent of the vote, and Bernie Sanders has 47.7 percent. CNN has projected that Clinton will ultimately win the caucus.
Nevada, a much more demographically diverse state than either Iowa (where Clinton edged out barely ahead of Sanders in a virtual tie) or New Hampshire (where Sanders won decisively), and as a result, the Clinton camp had long considered it a "firewall" state where Clinton was highly likely to win, and in doing so put a stop to any momentum on Sanders' part.
Clinton beat Barack Obama in the Nevada caucus in 2008, and campaign manager Robby Mook, who engineered that victory and a young lieutenant in Clinton's campaign apparatus, was expected to make a similar push this time around.
But over the last week or so, it became increasingly unclear whether that firewall would hold, as most indicators suggested that the Democratic race in the state was in a dead heat.
Overall, the results do little to change the state of the Democratic race. The state's 35 electoral delegates will be split between the two candidates, with Clinton taking home the larger share but not enough to make a lot of difference in the long run. Clinton is still the overall favorite to win the Democratic presidential nomination, though, as Nate Silver suggests, perhaps only narrowly.
Clinton's margin of victory here is not as close as in Iowa, where Clinton lost a 30 point lead before squeaking out a victory. This was a test for her campaign, and she passed it.
Yet even still, the anxiety about the race in the final hours is telling. The uncertainty of this victory as the caucus approached suggests not only that her campaign had overestimated the strength of her firewall, but that they may have overestimated the strength of their candidate as well.