There Was Only One Super Bowl Halftime Show That Lived Up to the Hype
Spoiler: It didn't have a "wardrobe malfunction."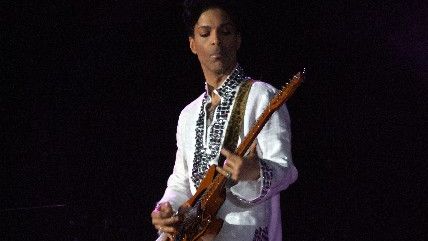 This Super Bowl halftime show is the most talked-about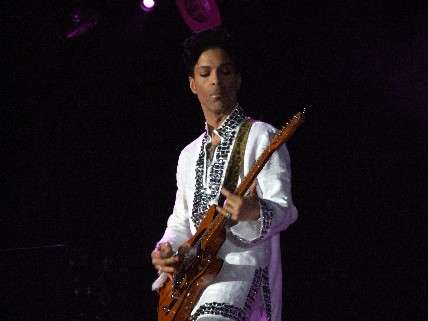 yet least cared-about of all American media traditions. As I wrote in a new column at The Week:
For all the false hoopla generated by the announcement of each year's featured performer, the shows themselves are generally rote, passionless, and disposable. The 2004 halftime show — the one people remember best — only earned distinction after an otherwise sexless and robotic Janet Jackson/Justin Timberlake karaoke session concluded with an FCC-horrifying "wardrobe malfunction." But without that obviously staged "malfunction," perfectly timed to the lyric "Gonna have you naked by the end of this song," this mid-game interlude would have ranked somewhere between Shania Twain and Tom Petty on a list of completely inessential greatest hits medleys by a long-past-their-prime artist.

How many more halftime shows could you even name, much less recall a memorable moment? There was Bruce Springsteen sliding crotch-first into a camera in 2009 and the hapless left shark flailing about beside Katy Perry last year, but don't even try to make Michael Jackson's 1993 one-man lip sync battle into a thing. Recall the king of pop through whatever rose-colored glasses you wish, but by the time MJ took his turn at the helm of halftime, he had been hawking the same album for a year and a half and had already descended into self-parody with his emaciated Benito Mussolini persona.

There was one, and only one, Super Bowl halftime show that lived up to the hype. This was one performance so exciting and authentic in its dramatic virtuosity that it stands alone among more undistinguished peers. I'm referring, of course, to Prince's 12-minute set at Super Bowl XLI in 2007.
Read the whole thing here, and check out the only surviving online clip (thanks to his well-documented aversion to internet piracy) of the Purple One's epic Super Bowl performance here.