Fast & Furious .50 Caliber Rifle Found at El Chapo's Hideout
Feds reportedly investigating where his guns came from.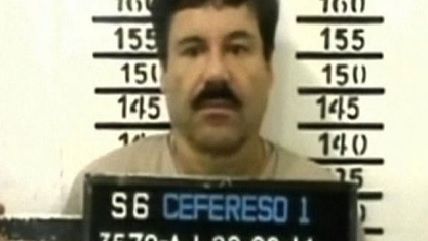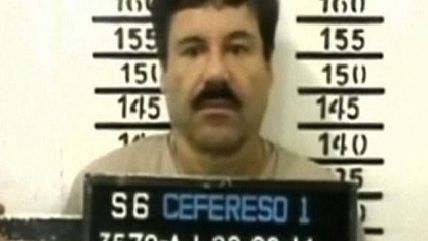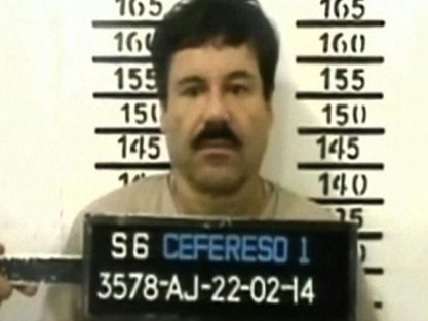 Between 2009 and 2011, the Department of Justice (DOJ) allowed 2,000 guns to be bought by criminals in the Phoenix area who were smuggling the weapons to Mexico in order to track the weapons in that country, because why should the DOJ limit itself to enforcing the law within America's borders? Under the program, dubbed Operation Fast & Furious, the DOJ lost track of more than 1,400 of the weapons.
Now, one of those weapons, a .50 caliber rifle capable of taking down helicopters, has been found in the hideout of Joaquín "El Chapo" Guzmán, the purported leader of the Sinaloa drug cartel. It is the third time a weapon from Fast & Furious was found at a major Mexican crime scene.
According to Fox News, agents from the Bureau of Alcohol, Tobacco, Firearms, and Explosives (ATF) ran the serial numbers on eight of the weapons found in El Chapo's hideout, discovering that the .50 caliber rifle was one of 34 such rifles sent to Mexico under Fast and Furious. Federal agents also told Fox News they were investigating where the guns were purchased.
The specific crimes surrounding El Chapo's capture by Mexican marines in Los Mochis don't involve activity on U.S. soil but the feds appear to be involved in the investigation, par for the course in the U.S. war on drugs, which extends throughout the American continent and world. El Chapo was also named Chicago's "public enemy number one," the first criminal to achieve that designation since Chicago gangster Al Capone was put on the list in the 1920s.
While both Guzman and Capone built their criminal enterprises by taking advantage of a black market formed because of a government prohibition on an intoxicating substance, Guzman is not known to have ever even visited Chicago, and has not linked by authorities to any of the 488 homicides that occurred in Chicago in 2015 or, for that matter, any of the more than 11,000 homicides in Chicago since 1995. Many of the homicides were drug-related, but in that case the "Public Enemy Number One" designation may apply as much to America's drug czar as it does to El Chapo.
But that would require government officials acknowledging the role of their policies in the problem. Just as an honest accounting of how the DOJ came to approve Operation Fast & Furious and why anyone thought it was a good idea to run guns to Mexico would require government officials acknowledging that their mania over gun control led them to a tactic that involved increasing the supply of guns across the border in order to catch far-flung bad guys rather than prevent the export of those guns in the first place.
Yesterday a federal judge ruled the Obama administration could not assert executive privilege when refusing to hand over documents related to Fast and Furious to a congressional committee investigation the operation, and ordered the administration to release documents requested by Congress, which in 2014 held then-Attorney General Eric Holder in contempt over that refusal.
Fast and Furious has not, either, led to any reflection on when federal agencies should run undercover operations and even which ones should be doing so—at least 40 federal agencies now do so.