Vice News Reporter Freed After 131 Days in Turkish Prison
Mohammed Rasool was held as "protective measure" since August, as part of crackdown on free press.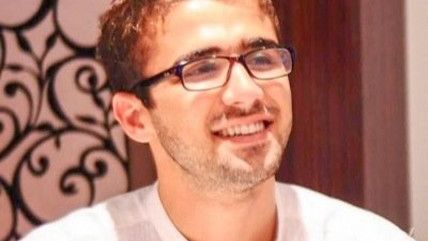 Mohammed Rasool, the Vice News reporter
whose more than four month-detention by the Turkish government spawned the activist hashtag #FreeRasool, has been released from custody.
Vice News released this statement regarding Rasool's release:
Today, VICE News is pleased to confirm its reporter, Mohammed Rasool has been released on bail having been held in a Turkish prison for 131 days.

Along with his journalist colleagues, Phil Pendlebury and Jake Hanrahan, Rasool was arrested and imprisoned by Turkish police on August 27 2015, while reporting in the region for VICE News.

Whilst Pendlebury and Hanrahan were released after 11 days, Rasool remained detained for over four months, charged with "assisting a terrorist organization."

Rasool is now looking forward to being reunited with his family, friends and colleagues, who ask for his privacy to be respected during this time.
The three reporters were arrested after having run afoul of Turkish authorities while covering conflicts between police and members of the Kurdistan Workers Party (PKK), which is considered a terrorist organization in Turkey. All the websites under Vice's corporate umbrella went dark for two hours in October to protest Rasool's continued detention.
The France-based non-profit group Reporters Without Borders has called Turkey, a NATO ally and a nominal democracy with aspirations of joining the European Union, the "world's biggest prison for journalists." Bulent Kenes, until recently the editor-in-chief of the country's most popular English language newspaper, awaits trial following his arrest in October for allegedly insulting President Recep Tayyip Erdo?an in two tweets that did not mention the president's name.