Lemmy is Dead, But Rock and Roll Partying Lives On With Andrew WK
Andrew WK, role model for fun, wants you to party in honor of the Motorhead frontman.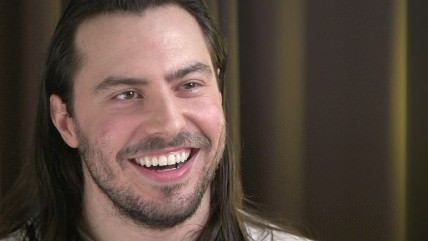 When beloved Motorhead singer and bassist Lemmy died of cancer at the age of 70 earlier this week, Twitter flooded with tributes from far and wide for the one-of-a-kind bandleader who created his unmistakable sound using elements of the blues, garage rock, punk and metal. Lemmy never turned his band into a nostalgia act, always writing and recording new material, touring relentlessly, and maintaining a stoic presence at the end of his favorite L.A. bar sipping Jack and Cokes while playing video poker.
Writing at the Observer, Tim Sommer began his eulogy for Lemmy with this passage:
The myth is magnificent, and it casts such a magic shadow: a proto-Tarantino/post-Peckinpah porn-age Pan. Vince Taylor via Dennis Hopper. All the memorials underline the amazing leather-faced, leather-bound, leather-lunged legend. But do not let the myth obscure the music. The music he left is monumental. The music he left is even greater than the myth.
One of Lemmy's disciples, plainly inspired by his hedonistic joie de vivre, is the relentlessly positive "King of Partying," Andrew WK, who tweeted this to his fallen hero:
Party for Lemmy.

— ANDREW W.K. (@AndrewWK) December 29, 2015
In 2014, WK told Reason TV's Nick Gillespie, "I never thought I would be a role model for anything. But a role model for fun, I can do that." You can watch the full interview at the top of the page, where the party god talks about human empathy, the cathartic joy of enabling a bunch of kids to blow up a school bus on TV, and the politics of partying.