Colorado Settlement Suggests RICO Nuisance Suits Will Hinder Legal Pot Industry
Even weak cases can scare vendors away from marijuana merchants.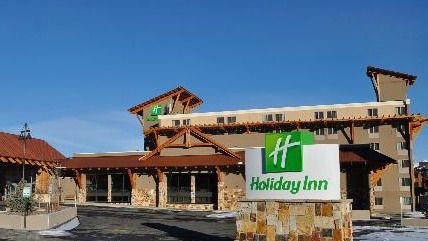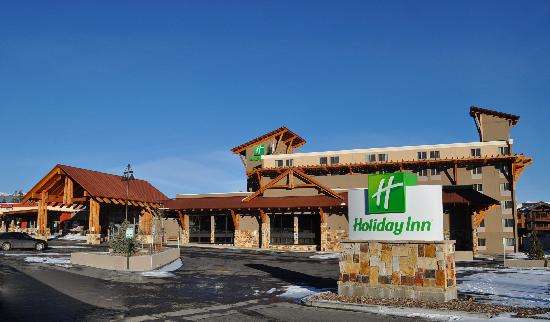 The Denver Post reports that one of the racketeering lawsuits backed by anti-pot activists seeking to impede marijuana legalization in Colorado has been settled for a total of $70,000. Although modest, the settlement does not bode well for marijuana merchants and the companies that do business with them. The threat of civil liability—or, more precisely, the threat of having to pay off plaintiffs to avoid the expense of drawn-out litigation—will only compound the legal fears that already discourage banks and other businesses from serving state-licensed marijuana suppliers.
Last February, after the owners of a Holiday Inn in Frisco learned that Medical Marijuana of the Rockies (MMR) planned to open a recreational outlet near the hotel, they sued the company under the Racketeer Influenced and Corrupt Organizations (RICO) Act, arguing that the pot shop, known as Summit Marijuana, would hurt their business. They also sued the companies providing banking, bonding, and accounting services to MMR. Bank of the West was dropped from the lawsuit after it severed ties to MMR owner Jerry Olson, saying it did not know the nature of his business. The accounting firm and the bonding company bought their way out for $20,000 and $50,000, respectively. Although MMR did not agree to a settlement, Olson says the lawsuit forced him to close his store because it "caused conflicts with our partners" at the new location and the landlord at his old location declined to renew his lease.
An attorney for Safe Streets Alliance, the anti-drug group that backed the lawsuit and joined it as a plaintiff, told the Post the organization decided to drop the case because "the hotel had basically recovered more in damages than it had actually sustained." Not incidentally, the lawsuit forced a marijuana merchant out of business and put the fear of expensive litigation into anyone thinking of providing services to cannabis growers or sellers. Bank of the West claims it has always eschewed cannabusinesses, while MMR's bonding company says it will do so from now on.
That's a pretty impressive set of accomplishments for a lawsuit with little chance of winning in court. Under RICO, a plaintiff has to show his property or business was "injured…by reason of" a racketeering violation—in this case, production and distribution of marijuana. The hotel's injuries were speculative, based on the expectation that proximity to a pot shop would affect its bookings, and arguably unrelated to "racketeering" per se. If an adult book store had opened near the hotel, for example, the owners might have had similar concerns, even though such businesses do not violate federal law.
"I still think that it'll be impossible for any business to show that they were harmed by the location of a marijuana business," University of Denver law professor Sam Kamin told the Post. "But it doesn't mean that these suits are pointless or nonproblematic for the industry. In fact, they're going to be incredibly problematic for the industry going forward. The folks who helped to bring this suit and sought out plaintiffs for this suit are looking for more and other lawsuits."
Another RICO lawsuit backed by the Safe Streets Alliance was filed by Michael and Hope Reilly, who own "105 acres of beautiful rolling pasture" in Rye, Colorado, with "sweeping mountain vistas that include views of Pike's Peak." The Reillys, who do not live on the property but "often visit on weekends with their children to ride horses, hike, and visit with friends," worry that their view will be "marred" by a marijuana cultivation facility that Rocky Mountain Organic plans to open on a neighboring parcel.
The Reillys say their aesthetic injury is compounded by "the building's purpose," since "they are reminded of the racketeering enterprise next door every time they look to the west." They also anticipate that the new business will bring "undesirable visitors," heavier traffic, increased criminal activity, and "pungent, foul odors," all of which will depress the value of their property, as will general knowledge of what their new neighbors are doing inside that building.
The lawsuit seeks damages not only from Rocky Mountain Organic and its owners but also from the company's insurer, its landlords, and the contractors who are building the cultivation facility and piping water to it. The lawsuit also names Gov. John Hickenlooper, Department of Revenue Executive Director Barbara Brohl, and Louis Koski, head of the department's Marijuana Enforcement Division. Hickenlooper et al. are accused, along with the Pueblo County Commission and the Pueblo County Liquor and Marijuana Licensing Board, of facilitating a racketeering conspiracy by licensing and regulating Rocky Mountain Organic.