Grand Jury Declines to Indict in Death of Sandra Bland—May Still Consider Charges Against Officer Who Arrested Her
Family says they haven't been part of the process, special prosecutor says he wants them to be.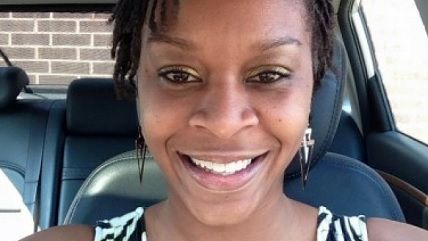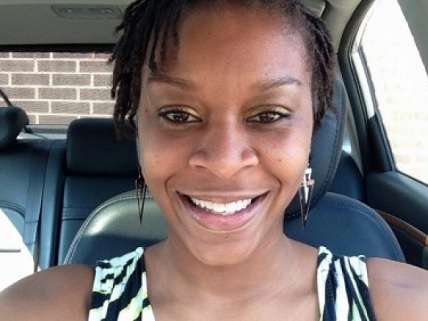 In July Sandra Bland was found dead, hanging in a cell she had spent three days in after being dragged out of her car and arrested for allegedly assaulting a public servant. The coroner ruled the death a suicide and last night a grand jury that had convened in Waller County, Texas, decided not to issue any indictments related to her death. Among those considered for indictment were employees of the county jail where Bland died.
The special prosecutor, Darrell Jordan, says the grand jury will reconvene in January for remaining issues. That could include whether to indict the officer who first arrested Bland. That officer, Brian Encinia, had been suspended for violating the state Department of Public Safety's courtesy policy after Bland's death garnered national media attention.
The family filed a wrongful death lawsuit against the state police and county jail, which is set to go to trial in January 2017, and has criticized the grand jury process. KHOU reports:
"Right now, the biggest problem for us is the entire process," said Geneva Reed-Veal, Bland's mother. "It's the secrecy of it all. I can't even begin to tell you what's going on because I myself don't know what's going on. To not have my council be privy to any of this evidence that's being presented, I simply can't have faith in the system that's not inclusive of my family.

But Special Prosecutor Darrell Jordan refutes that the family has been kept out of the loop.

"We're happy to speak with (the family)," Jordan said Monday. "We've asked before to speak with them and we'll ask again. We would love to speak with the family. I've never heard of any situation in all my years of a prosecutor not speaking to the victim's family."

Tev Diamantopoulos, the Bland's family attorney, said he was not aware of the special prosecutors attempting to speak with the Bland family
Last summer, authorities promised an "open and transparent" investigation. The Bland family also says the Texas Rangers were not thoroughly investigating Sandra Bland's death.
Attorneys for the county are seeking to have the lawsuit thrown out—they claim Bland killed herself because her family didn't bail her our fast enough. A county attorney had earlier claimed the presence of a small amount of THC in Bland's blood stream could have been "relevant as to her state of mind."
As Jacob Sullum noted this summer, a 1977 Supreme Court ruling, Pennsylvania v. Mimms, permits officers to order a legally detained driver out of their cars in the name of officer safety. But policies encouraging de-escalation and limiting legal engagements with citizens would also go a long way for officer safety, and everyone else's.