Fame, Ain't It a Bitch in the New Media World? R. Kelly Walks Off HuffPost Live
Controversial singer refuses to answer questions about lyrics and lawsuits, walks off set, shows power of new media.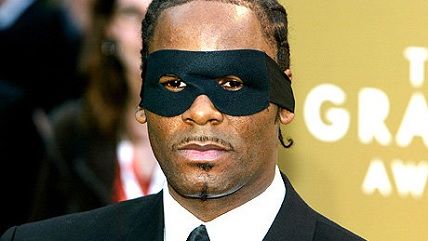 If you need more evidence that new media—ranging from all sorts of web-based platforms, social-media services, and the like—have radically changed attitudes towards stars, celebrities, politicians, you name it, check out the video snippet above.
It features the controversial and popular singer R. Kelly talking with HuffPost Live host Caroline Modarressy Tehrani (disclosure: I've appeared on her show). When she asks him questions about his sexually explicit lyrics and his fans' ambivalence toward his history of legal issues surrounding statutory rape and sex tapes involving children, Kelly ends the interview.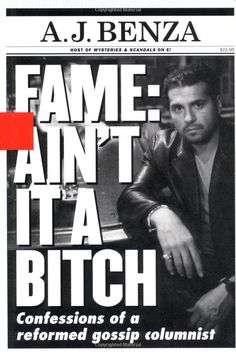 Whether you like Kelly's music or not, this episode is simply the latest example of how cultural elites and the relatively powerful have been taking it on the chin for much of the 21st century. As with the Snowden leaks, the Sony hack, Lena Dunham's aborted book tour, police-violence videos, and Bill Cosby's hijacking on Twitter, there has been a great (though imperfect!) leveling as discursive power becomes more dispersed and decentralized. This is part and parcel of the Libertarian Moment that is everywhere around us and proceeding apace despite the exaggerated reports of its death.
The world has changed and, despite constant attempts by various old regimes, will not be going back any time soon to its old hierarchy and systems of social, economic, political, and especially cultural control.
When every person has a video camera on their phone and can broadcast their footage to the world, when the price of entering "the media" approaches zero, and when entertainment companies can no longer control the settings and scope of interviews, well, things are bound to get more interesting, aren't they?
Even a few years ago, a star as big as R. Kelly would never have had to consent to an interview with a relatively small-audience outfit as HuffPost Live and he certainly wouldn't have been subjected to the very questions most people wanted him to answer. The same goes for people in all sorts of power positions and it's pretty great, isn't it?
As A.J. Benza used to say, "Fame, ain't it a bitch?" Now more than ever.