Asian Girl Band Detained at LAX Because Officials Think They Must Be Sex Workers
Members of the South Korean pop group "Oh My Girl" fall victim to U.S. sex-trafficking hysteria.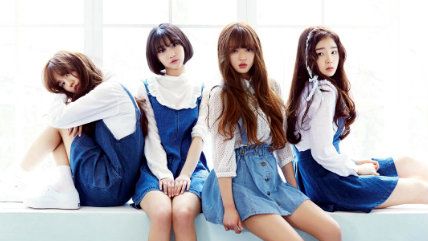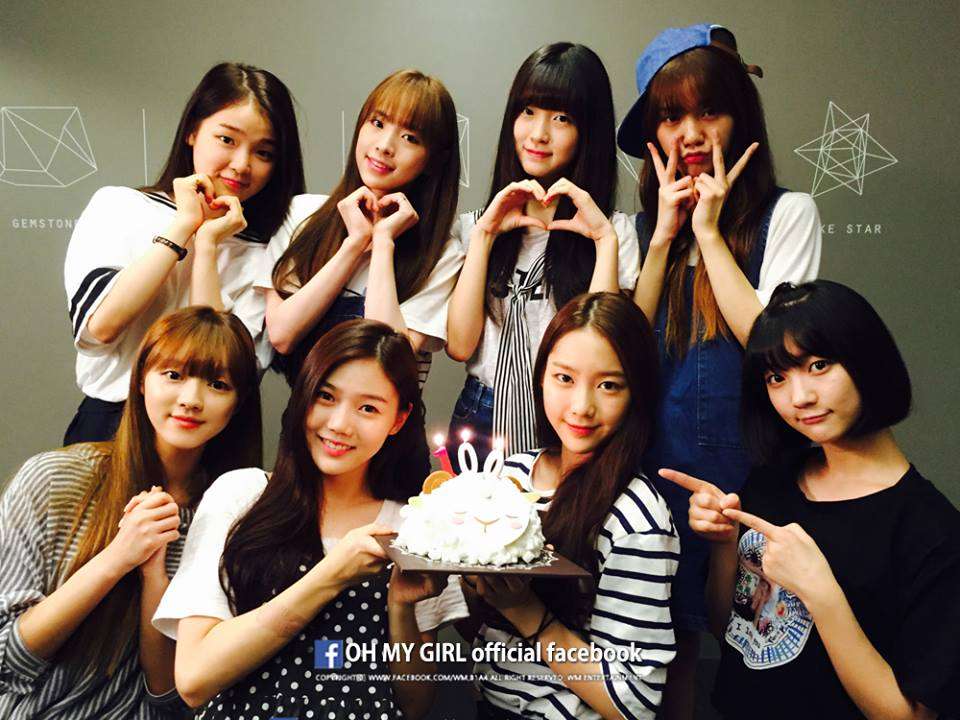 Hold onto your Fourth Amendment rights, folks, a new kind of racial profiling is coming to America. Because, really, why would a group of young Asian women come here if not to enter the sex trade? At least that seems to be the attitude of U.S. Customs and Border Protection officials, who detained the South Korean pop band Oh My Girl at Los Angeles International Airport (LAX) last week on alleged suspicion that the young women were sex workers.
On December 9, the eight band members—in Los Angeles for a photo shoot and concert—were denied entry to LAX and held for 15 hours while officials questioned them, according to a statement from Oh My Girl's management. Eventually the band gave up and went back home.
From the statement:
The person in charge of customs asked Oh My Girl and the staff what relationship they had with each other, and one of the staff used the word 'sister' and a misunderstanding occurred. They thought it was strange that we were not blood related, but said that we were 'sisters'. And so they took extra attention to the large quantity of items and outfits we had. And since the members are young girls, they were mistaken as 'working women' (prostitutes) which the U.S. has a big issue with right now.
After the misunderstanding was resolved, we were sent back to the airport immigration office, and had communication with the airport staff, and our opinion was not straightened out. And in the previous step, our phones were seized and it was an extreme situation where we could not contact anyone outside. The company was detained for a long period of 15 hours, and we decided to go back to Korea because of the members who were tired physically and emotionally.
A lawyer in the U.S. is taking the effort to make sure the unjust treatment of being detained is valid or not. We sincerely apologize for causing anxiety and thank everyone who worried for us.
A spokesman for U.S. Customs and Border Protection initially told the Los Angeles Times that it could neither confirm nor deny the group's story. But an unnamed Customs official later told the paper that the band's statement was false, and the real reason Oh My Girl was detained was because they were trying to travel as tourists, rather than with a performance visa.* Oh My Girl's management claim a performance visa shouldn't have been necessary because the band was participating in a mulit-performer promo event, not holding its own concert.
Whatever the case, "Korean-language media in Los Angeles have reported anecdotally that young South Korean women are increasingly facing scrutiny from immigration authorities based on the suspicion that they may be entering the country to illegally work in the Koreatown nightlife scene," the Times reports.
In cities across the country, Asian-owned massage parlors have been facing increasing scrutiny by law enforcement and legislators, who assume thee businesses must be prostitution or sex-trafficking fronts. Further compounding the injury, media reporting on such efforts gives the impression that almost all such businesses and their employees are suspect, which certainly can't be good for non-illicit business or workers' future job prospects—why would a legit massage parlor hire Asian women if it knows that's likely to provoke public ire and police scrutiny?
The fear-mongering has paved the way for new regulations on all massage businesses, such as a Columbus, Ohio, law which prevents anyone with a previous drug conviction from becoming a masseuse; a California law which enables city governments to demand additional permits and background checks for massage-parlor owners; or a Florida law requiring all masseuses to obtain a state license at the cost of 500 hours and $10,000 to $20,000. It's also led to an uptick in police raids on massage parlors, which can be bad news even when workers are giving legal massages. Police who don't find signs of sex trafficking at these businesses aren't likely to just go home: there will be petty paperwork violations to prosecute, immigration documents to investigate, or people to kick out of their jobs because they couldn't pay the state $20,000 for a permission slip before starting work.
* Updated to reflect later statement from U.S. Customs official