Ted Cruz Takes Lead in Iowa, Russia Fired on Turkish Ship, New Independence Day Trailer: A.M. Links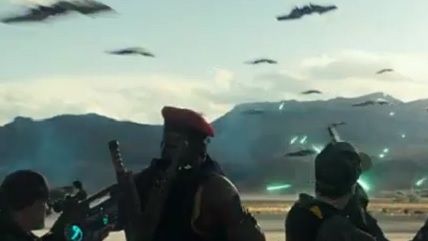 20th Century Fox

Leaders of governments around the world struck a deal on climate at Paris, but as Republicans are wont to point out, the deal's only good so long as those governments continue to back it.

A series of new polls in Iowa show Ted Cruz taking the lead in the Republican presidential contest there. A new head-to-head poll, meanwhile, has Hillary Clinton defeating Donald Trump but losing to Ben Carson and Marco Rubio.
Russia said it fired on a Turkish ship to avoid a collision in the Aegean Sea.
Women in Saudi Arabia got to participate in local elections for the first time, by voting as well as running for office.
Human rights lawyer Pu Zhiqiang is on trial in China, facing charges of inciting hatred, "picking quarrels," and "provoking trouble."
A banned Sunni extremist group claimed responsibility for a bombing at a marketplace in Pakistan that killed at least 20.
Melor, a category 3 typhoon, is expected to make landfall in the Philippines.
A trailer was released for the new Independence Day movie.
New at Reason.com: