Today at SCOTUS: Affirmative Action on Trial
The Supreme Court hears arguments in Fisher v. University of Texas at Austin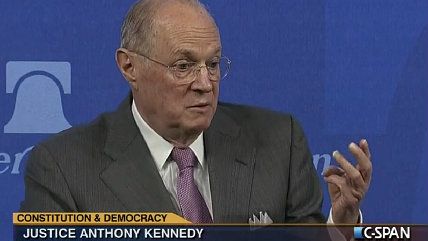 The U.S. Supreme Court will hear oral arguments today in the closely watched case of Fisher v. University of Texas at Austin. At issue is whether that public university's use of race as a factor in determining undergraduate admissions violates the Equal Protection Clause of the 14th Amendment.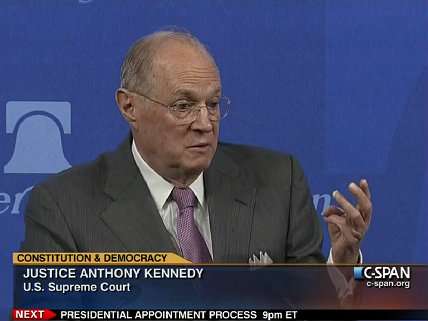 This will be Fisher's second time before the high court. The justices first considered the case back in October 2012. Eight months later, in June 2013, the Court issued a highly anticlimactic opinion which avoided reaching the constitutional merits and instead sent the case back down to the lower court for further proceedings. Why? As Justice Anthony Kennedy explained in his majority opinion, the U.S. Court of Appeals for the 5th Circuit erred in its Fisher ruling "by deferring to the University's good faith in its use of racial classifications." But "in fairness to the litigants and the courts that heard the case," Kennedy continued, Fisher should "be remanded so that the admissions process can be considered and judged under a correct analysis." The correct analysis the Court had in mind is the exacting standard of judicial review known as strict scrutiny, which is the toughest version of judicial review employed by the courts. Strict scrutiny says that when the government (including a public university such as UT) employs a racial classification, that use of race must 1) serve a compelling government interest, and 2) be narrowly tailored to achieve that compelling interest.
Several months after Kennedy issued that instruction, the 5th Circuit issued its decision on remand. Once again, the 5th Circuit upheld the school's affirmative action plan. Now, once again, the Supreme Court will review the constitutionality of the UT plan for itself.
In essence, the justices are weighing two competing interpretations of what the constitutional guarantee of equal protection means. One side holds that the Constitution is a colorblind document that forbids the use of racial classifications by the government in all but the very rarest of cases. The other side holds that race conscious programs can be a necessary and proper means of ensuring that equal protection includes equal opportunity.
To get you up to speed for today's oral arguments in this high-profile case, here's a selection from Reason's long-running coverage of the legal debate over affirmative action and the Constitution.