Why Did San Francisco's Last Gun Shop Close Its Doors?
High Bridge Arms gun shop refused to handover customer information to police.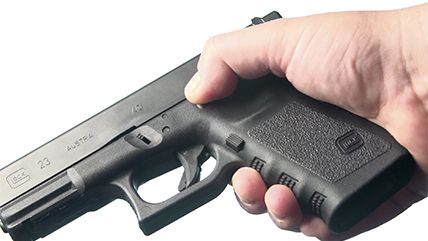 Originally posted October 30, 2015:
Over the weekend, San Francisco will lose its last gun store: High Bridge Arms.

Why? The city has mandated that gun shops hand over information about its customers to the cops.

"Just the idea of giving that information willingly to the police department, for no real reason, seemed very unreasonable to me." says Steven Alcairo, the general manager of High Bridge Arms. Alcairo notes that the store already complies with all federal and state reporting requirements.

Mark Farrell, a member of San Francisco's Board of Supervisors, was behind the local ordinance. The ordinance places new requirements on gun shops like High Bridge Arms, such as videotaping everything that happens in their stores and providing the San Francisco Police Department with weekly updates on customers and purchases.

"I would never introduce legislation to hurt a small business in our city," Farrell told the local NBC affiliate. "However, if a gun store in particular wants to close as a result of it, so be it."

High Bridge Arms' website says the shop was opened in 1952 by the renowned Olympic shooter Bob Chow. It was later bought by Andy Takahashi in the late 1980s. It was Takahashi who made the decision to close the doors.

"You know, I think I would like it if San Franciscans would just kinda take a look at this," says Alcario. "We decriminalized medical marijuana, we pioneered equal rights. But in the same town you're gearing laws specifically to make it hard on me,"

About 3 minutes. Produced by Alex Manning. Filmed by Paul Detrick. Music by Podington Bear.