Off-Duty Hawaii Cop Harassed, Assaulted, Lesbian Couple Over Light PDA, State Left Them Homeless, Lawsuit Alleges
Attorneys says charges of assaulting a police officer were dropped five months later.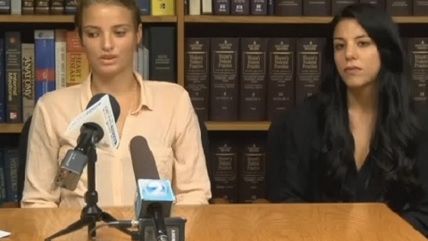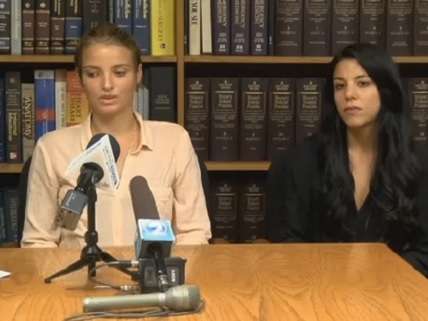 A lawsuit filed in Hawaii by Courtney Wilson and Taylor Guerrero, a couple who had been on vacation there from Los Angeles, alleges Honolulu police officer Bobby Harrison harassed them for kissing in the aisle of a Foodland grocery store, eventually preventing Wilson from leaving the store to tell a 911 dispatcher where she was located, and punching her girlfriend in the face when she stepped in.
Hawaii News Now reports:
They said Harrison, who was off-duty but in uniform, followed them to the checkout along with a store employee, threatening to have them cited for trespassing because of their behavior.

Wilson said she was confused about what they'd actually done, so she called the police.

She said she was on the phone with dispatch when Harrison grabbed her arm. Guerrero then tried to step in.

"I got punched in the face by him," Wilson said. "I split my nose open. We were on the ground."

The women said Foodland employees were then instructed to hold them down until someone found zip ties.

"They took us down to the basement of Foodland where they continued to harass us about our conduct in the store, asking us if it was worth it, if we were happy where we are," Wilson said.

"We were just shocked that it all happened."
Their attorney says they were arrested for assaulting a police officer, and that the charges were thrown out five months later, but not before the couple spent their vacation money to post bail. They were also prevented from leaving Oahu as a condition of their release, and say they ended up sleeping in a park on the island. The lawsuit claims Harrison targeted them because of their sexual preference and seized and detained them without probable cause.
Last week, Hawaii Gov. David Ige (D) declared a state of emergency over the number of homeless people in the state.
According to Hawaii News Now, the Honolulu Police Department says it launched an internal investigation but won't say if Harrison was placed on any kind of leave.