How Hate Speech Laws Work In Practice
An instructive example out of Kenya (and a few from our own backyard).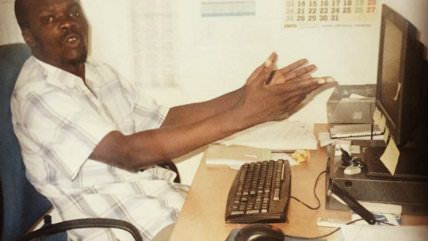 (Robert Alai Onyando/Facebook)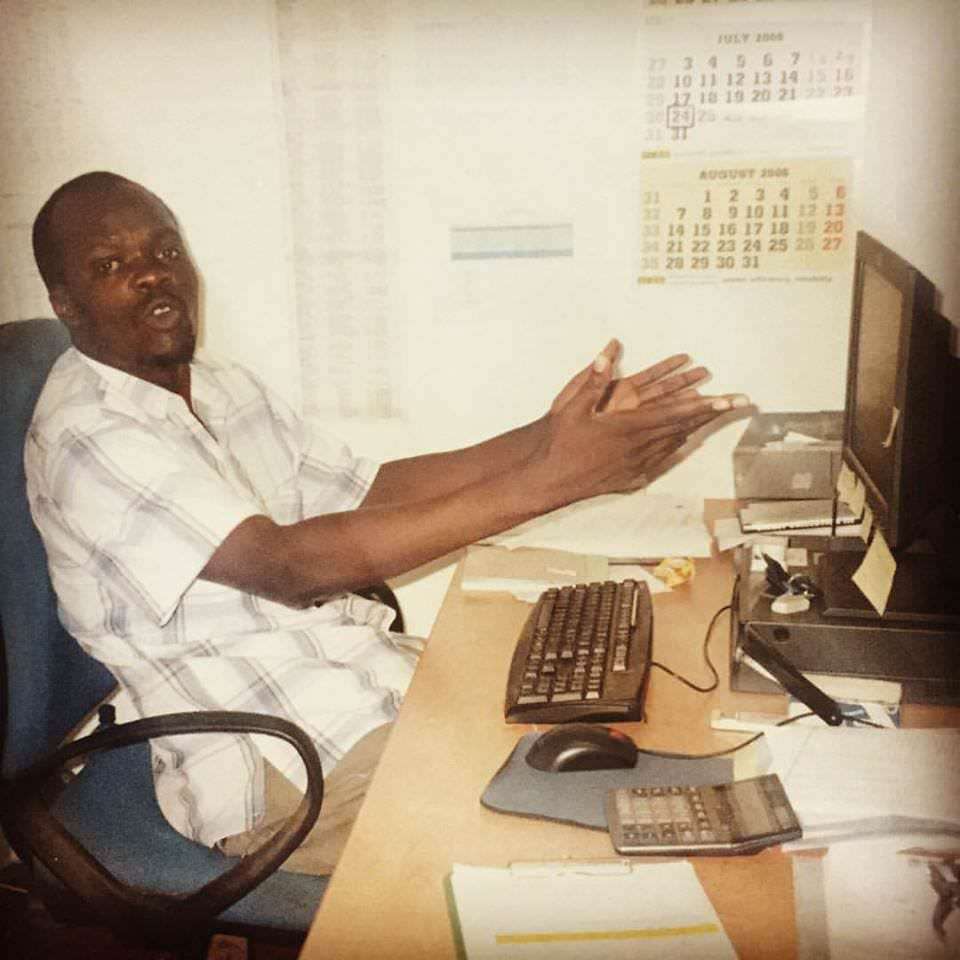 One of the most baffling things about the newfangled "liberal" push for laws against so-called hate speech is their inability to imagine these bans backfiring. In their zeal to punish those who spread sexist, racist, transphobic, or otherwise out-of-fashion speech, they seem to forget that history has a bad track record of using censorship to suppress religious, social, sexual, and political minorities. And that's exactly what's been happening in Kenya, according to Nairobi-based newspaper The Star.
"There is growing evidence that the government is using prosecution for hate speech as a tool to silence its opposition critics," writes John Onyando. "The norm is incendiary speech by pro-government politicians and online activists going unchecked while law enforcement agencies enthusiastically pounce on the mildest expressions by critics."
The agency tasked with prosecuting hate speech in Kenya is called the National Cohesion and Integration Commission (NCIC); it was formed in 2008 to address ethnic conflicts in the nation. Onyando asserts that NCIC has ignored the bulk of complaints it has received and acts "more like an arm of the ruling coalition" than an independent agency, honing in only on those who speak out against the Jubilee Alliance, a coalition established in 2013 to support the candidacy of current President Uhuru Kenyatta and Deputy President William Ruto.
NCIC has thus far prosecuted Sen. Johnstone Muthama, a movement leader with the Coalition for Reform and Democracy, which contested the 2013 election results and stands in opposition to the Jubilee Alliance; blogger and student activist Allan Wadi Okengo, who criticized President Kenyatta on Twitter; student leader Seth Odongo; and blogger Robert Alai, who called Kenyatta an "adolescent president." Okengo, Alai, and Odongo were all setenced to time in prison.
Moses Kuria, a Parliament member from Gatundu South—home constituency of President Kenyatta and his father, former President Mzee Jomo Kenyatta—was also arrested by NCIC. The commission's chairman invited Kuria to participate in a reconciliation program in lieu of trial, however, something the other men were not offered. Only after Kuria continued to post inflammatory material online during the reconciliation proceedings did the NCIC rescind its reconciliation offer—though court proceedings for him have not yet started. And no action was taken when, on national television, Kuria subsequently told a group of young people whom he had given knives to to "cut up someone if you feel like it."
"One can't avoid the inference that hate speech is an actionable crime only when perpetrated by opposition leaders and activists," concludes Onyando.
Folks who think this sort of selective use of hate-speech laws can only happen in countries with notoriously corrupt or unstable governments may want to reconsider. Because "hate speech" is not narrowly defined, it's up to those in power to decide what qualifies as hate and what doesn't, and often that depends very much on both whom the speaker is and the sympathies of those in power. France has been accused of treating anti-Semitic sentiment with kid gloves while ignoring anti-Muslim expression. In the U.K., a British teenager was arrested after critizing British military actions in Afghanistan.
The First Amendment theoretically preempts the passage and enforcement of hate-speech laws in the United States. But that hasn't stopped a lot of Americans from lending them their favor—a YouGov poll earlier this year found that nearly equal amounts of Americans support and oppose laws that would "make it a crime for people to make comments that advocate genocide or hatred against an identifiable group based on such things as their race, gender, religion, ethnic origin, or sexual orientation." And fully 51 percent of Democrats voiced their support.
Meanwhile, colleges and universities (even the public ones that are supposedly beholden to free speech on campus) have been using the spectre of hate speech to justify banning controversial speakers from campus, instituting prior review of student newspapers, and other forms of censorhip and intolerane. At the University of California, Berkeley—erstwhile home of the student Free Speech Movement—students now repeatedly pushing for more administration censorship of everything from student editorials to fraternity party themes.
At Dartmouth, student leaders recently called for a "full inquiry" into a "hate speech" incident involving campus flyers advertising merchandise bearing the school's former sports mascot, the "Dartmouth Indian." The student paper reported that "Safety and Security officers will be performing additional rounds in front of the Native American House and will be offering temporary housing reassignment for Native students living in the house. Dick's House counselors have also been made available."
Much of this student activism is aimed at things deemed not sufficiently progessive, but some of "the most potent (of) such campaigns are often devoted to outlawing or otherwise punishing criticisms of Israel," as Glenn Greenwald recently reported at The Intercept. And when it comes to criticism of Israel (or GOP candidates), suddenly conservatives are every bit as fervent about punishing speech.
Outside college campuses, there are plenty of ways to punish alleged hate speech that (may) circumvent First Amendment concerns, especially when the speech involves other illegal activity (like spraypainting a building) or could be construed to involve illegal activity (like making hyperbolic "threats" online).
In San Francisco, for instance, leaders recently condemned graffiti saying "No More Chinese" as hate speech. The suspected spray painter was charged with 13 crimes, including felony vandalism with a felony hate crime enhancement. "We're exposing a man to somewhere around six years of jail time for spray painting," said public defender Yali Corea-Levy. And while bail for felony vandalism is normally set around $25,000, the suspect's bail awas set at $155,000. Similar outrage has not been summoned in San Fran for street art advocating the killing of hipsters or urging "techie scum" to die.
A Brooklyn teen was arrested in January for a Facebook post featuring emojis of a gun pointed at a cop. One can't imagine prosecutors showing the same zeal if it wasn't an authority emoji being "threatened" here. And while the Internet is a hotbed of derogatory comments, unserious threats, and all manner of vitriol each and every day, prosecutors tend to reserve monitoring and investigation for those whose views are unpopular—such as sympathizing with ISIS or denying the Holocaust—and those who criticize judges, police, and others in positions of power.