Rand Paul's Campaign Memo Says That Rand Paul's Campaign Rules and is Here to Stay
Ground game, history, youth appeal in Iowa, and smartly spent cash on hand will keep Paul in the game for the long haul, campaign insists.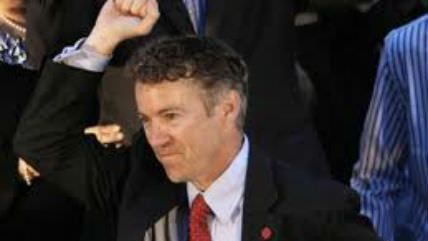 A public memo of sorts from Rand Paul's presidential campaign as reproduced at the Daily Caller gives all the reasons why they insist the long-lived "Paul campaign on the ropes" rhetoric is bull.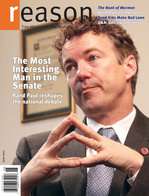 Some key points:
• Campaign insists its "ground game" in unparalleled and points to ability to gin up wins at straw polls as evidence, and points to history for a reason to not be discouraged now: "Like John McCain in 2008, Senator Paul's campaign isn't showing up in October polling, but will be there when it counts-on Election Day…..to win in Iowa, a strong ground force, not money, is the true game changer. In 2012, Rick Santorum was vastly outspent by Mitt Romney, yet he won Iowa. In 2008, Mike Huckabee was vastly outspent and won Iowa. In 2004, Democrat Howard Dean had all the money and resources, but John Kerry's in-state volunteer force propelled him to the top. That's how Iowa campaigns are won-through the hard work of motivated, well-organized, and passionate grassroots supporters.
• The campaign believes that because the Iowa caucus this year is happening while college is in session, unlike past years, Paul's youth appeal will buttress him there.
• Other candidates are doing worse, so why doesn't the media pick on them? "The two most recent polls determining who makes the next debate-conducted by CBS and Fox-had SRP [Senator Rand Paul] outpolling Christie and Kasich. SRP is well within the criteria for the next debate-no question, he will be on the stage. Moreover, earlier this month Reuters-which independent analysts called the most accurate pollster of the last presidential election-had SRP in fifth place ahead of Rubio, Cruz, and others.
Although the criteria to make the cut for the next debate requires a 2.5% average in the polls, you never read anything about Christie, who currently sits at 1.9% in the RCP average of polls. The media is fixated on insisting that SRP should get out of the race even though he continues to win every time votes are counted and the polls show him on the rise."
• They may not be raising tons of money, but they have money and are spending it wisely: "SRP currently has over $2 million cash-on-hand and is running a lean campaign heavy on organization and light on expensive advertising. SRP has the financial resources to continue indefinitely and will keep racking up wins once the voting begins."