Clinton to Unveil Gun Control Proposals, O'Malley Wants Candidates to Adopt His, 'Thousand Year' Rains in South Carolina, Evidence of 850-Foot Wave Megatsunami 73,000 Years Ago Found: A.M. Links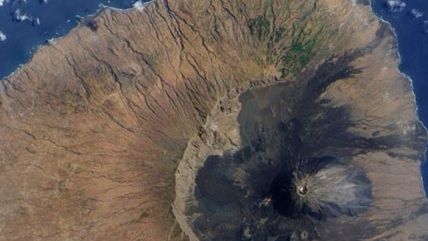 NASA

Democratic presidential candidate and frontrunner Hillary Clinton is expected to unveil new gun control measures in the wake of the Oregon shooting. Meanwhile, Martin O'Malley, another Democratic candidate, called gun violence a "sickness" and urged Clinton and Bernie Sanders, the frontrunner in New Hampshire, to adopt policy proposals he's already put out.

The governor of South Carolina says the area's getting the worst rain "in a thousand years." More than 17 inches fell in downtown Columbia as the rain continued. Five weather related deaths were reported and the state told drivers to stay off the roads today.
Authorities in California say they foiled a school shooting plot near Yosemite National Park.
The Islamic State in Iraq and Syria destroyed an ancient arch of triumph in Palmyra.
North Korea will reportedly release a South Korean NYU student it detained, according to officials in South Korea.
American Apparel filed for bankruptcy.
Scientists found evidence of a megatsunami that generated 850-foot waves off the coast of Africa 73,000 years ago, triggered by the collapse of a flank off a volcano among the Cape Verde islands.
New at Reason.com: