Shed a Tear for Speaker John Boehner as He Announces Resignation (Updated)
Will step down at end of October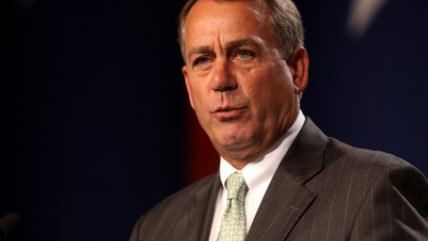 (Gage Skidmore / photo on flickr)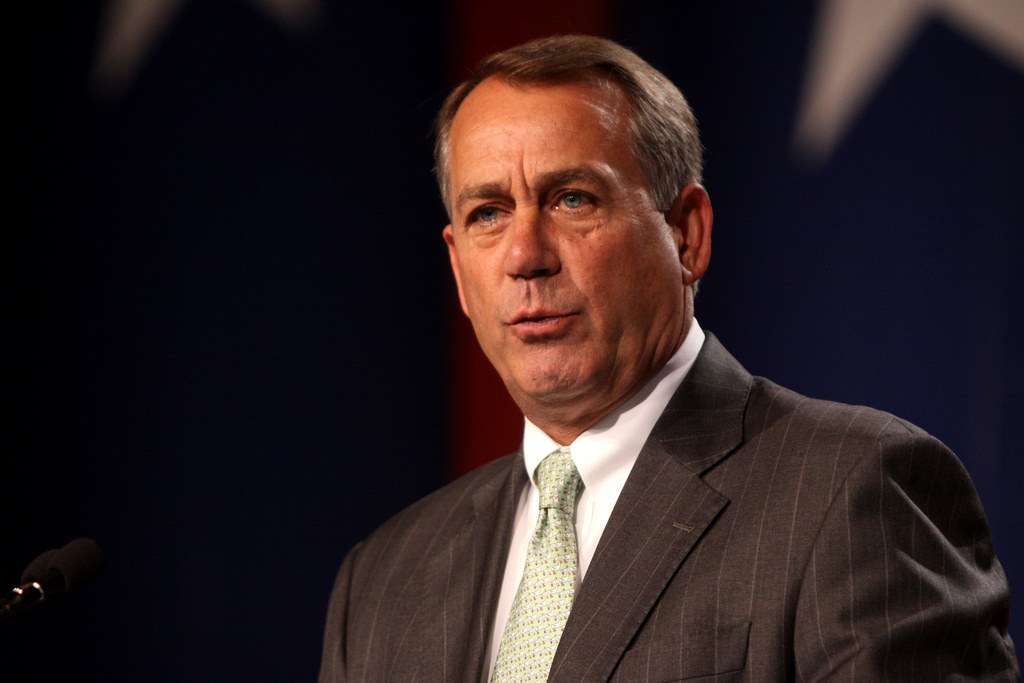 Looks like House Speaker John Boehner has finally had it. He's out, not just as speaker—he's quitting Congress entirely. Because the current big Congressional battle is whether there will be a government shutdown over federal funding for Planned Parenthood, of course everybody wonders if there's a relationship. Boehner didn't want a shutdown. Other conservatives do, if necessary. From the New York Times:
The Ohio representative had struggled from almost the moment he took the speaker's gavel in 2011 to manage the challenges of divided government and to hold together his fractious and increasingly conservative Republican members.

Most recently, Mr. Boehner was trying to craft a solution to keep the government open through the rest of the year, but was under pressure from a growing base of conservatives who told him that they would not vote for a bill that did not defund Planned Parenthood. Several of those members were on a path to remove Mr. Boehner as speaker, though their ability to do so was far from certain.

Mr. Boehner's surprise announcement came just a day after Pope Francis visited the Capitol, the fulfillment of a 20-year dream for Mr. Boehner of having a pontiff address Congress. He had a private audience with Francis before the pope's address to a joint meeting of Congress.
No doubt there will be more coming out about the decision today. Read more from Reason on Boehner here.
Update: Here's FreedomWorks CEO Adam Brandon, no fan of Boehner's, responding to the news:
"This is an example of grassroots politics at it's best and is a huge victory for the House Freedom Caucus. This is one of the greatest changes that's happened in Washington. The old go along get along ways are over because people realize that kicking the can down the road doesn't work."

"At the beginning of the year, conservatives were mocked for trying to oust Boehner from the speakership. Now we see that punishing principled members didn't work. This brings a new era of Members being responsive to their constituents and upholding their promises."
Update II: Here's Boehner's statement:
"My mission every day is to fight for a smaller, less costly, and more accountable government. Over the last five years, our majority has advanced conservative reforms that will help our children and their children. I am proud of what we have accomplished.

"The first job of any Speaker is to protect this institution that we all love. It was my plan to only serve as Speaker until the end of last year, but I stayed on to provide continuity to the Republican Conference and the House. It is my view, however, that prolonged leadership turmoil would do irreparable damage to the institution. To that end, I will resign the Speakership and my seat in Congress on October 30.

"Today, my heart is full with gratitude for my family, my colleagues, and the people of Ohio's Eighth District. God bless this great country that has given me—the son of a bar owner from Cincinnati—the chance to serve."