Former Florida 'Officer of the Year' Arrested on Child Porn Charges
Federal Department of Homeland Security busted local cop.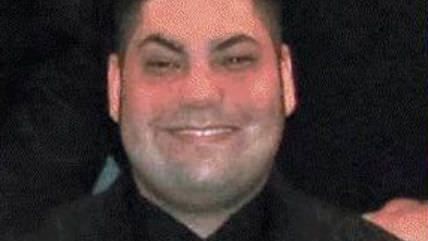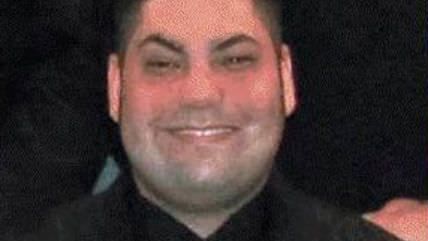 (St. Lucie Sheriff's Office)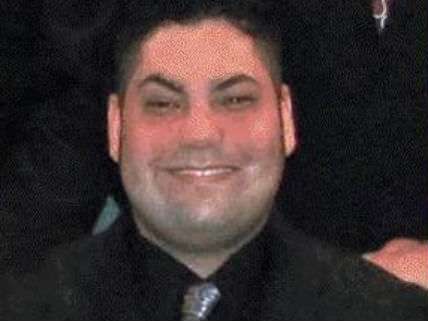 Port St. Lucie, Fla. police officer Michael Harding, the 2011 Fort Pierce "Police Officer of the Year" has been arrested on federal charges related to receiving, possessing, and distributing child pornography and material involving sexual exploitation of minors.
According to the criminal complaint (PDF), an undercover federal Department of Homeland Security (DHS) agent says he found an account on the Kik Messenger service that had posted two images of a preteen girl engaged in a sex act in July. A months long investigation ensued which allegedly led DHS to Harding.
The local CBS affiliate reports:
According to the criminal complaint, Harding accessed the "desthfromabovee" account on Kik 33 times, most often during the early morning hours between midnight and 6 a.m.

Investigators said Harding worked the 10 p.m. to 8 a.m. shift for the Port St. Lucie Police Department, Saturday through Tuesday. Based on the time frames of the posts and his work schedule, investigators believe Harding uploaded some of the pornographic content while in his patrol car.

Investigators searched Harding's home and found two thumb drive, one stored in a gun case in a closet in the master bedroom. The thumb drive had hundreds of images and videos of children "engaged in sexually explicit conduct," according to the criminal complaint. A second thumb drive included images of Harding and bondage photos of prepubescent girls.
Kik Messenger received a one out of seven on the Electronic Frontier Foundation's Secure Messaging Scorecard suggesting the months long investigation into Harding was pretty low hanging fruit.