Libertarian and Green Parties Sue Commission on Presidential Debates on Antitrust Grounds
Gary Johnson tried this trick twice in 2012, and failed.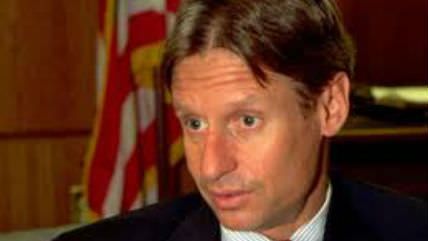 David Weigel at Washington Post reports:
The Libertarian Party and Green Party and their 2012 candidates for president are readying a legal complaint against the Commission on Presidential Debates…[it] argues that a "cognizable political campaign market" is being corrupted by the commission's rules. The commission, a private entity set up after the League of Women Voters' 1992 debates allowed third party candidate Ross Perot to participate, has withstood yearly assaults from the likes of Ralph Nader, Pat Buchanan, and former Congressman Bob Barr. None of them have gotten past a 1999 commission rule: No candidate gets onstage unless he or she is polling at 15 percent or better.

Bruce Fein, the attorney for the new plaintiffs, argues over 43 pages that keeping them out of a "multi-billion dollar" market violates "antitrust laws, the First Amendment, and District of Columbia tort law."

"The unlawful agreement among Defendants has several illicit purposes," writes Fein. "The first is to acquire, maintain, and exercise duopoly control of the multi-million dollar market in organizing, promoting, sponsoring, and fundraising for holding national general election presidential and vice-presidential debates to artificially advantage the Democratic and Republican Party candidates… the second illicit purpose is to acquire, maintain, and exercise duopoly control over, and to exclude and severely undermine competition in, the multi-billion dollar market of organizing, promoting, fundraising for, and engaging in general presidential and vice-presidential election campaigns."

In an interview, Fein called the new complaint "pioneering,"…..

Fein's group is….asking a court to rule that "the fifteen percent criterion used by Defendants continues to violate the First Amendment" and for "an order compelling the dissolution of the Commission and an injunction against any further boycott or other agreement in restraint of trade between the RNC and the DNC or any of their candidates or their agents."
This isn't as new or fresh a thing as Fein seems to think. L.P. presidential pick Gary Johnson tried this suing to get in the debates trick in 2012, on both antitrust and then essentially breach of contract grounds, and it didn't work. Not yet having read Fein's current filing, which was according to the Post slipped to them early, not sure what if anything is fresh in his arguments this time.
Would getting in the debates change the game if the suing tactic works this time? Almost certainly, for name awareness if nothing else. The cause and effect of these things needs more teasing out, but of course Ross Perot in presidential debates did amazingly well for non-major party candidates in 1992, then was excluded from the debates in '96 and did far less well, with his vote percentage dropping by 10 points, more than 50 percent. And for the Libertarian Party last year, their North Carolina Senate candidate Sean Haugh got into a televised debate and did outperfom nearly all other L.P. Senate candidates.